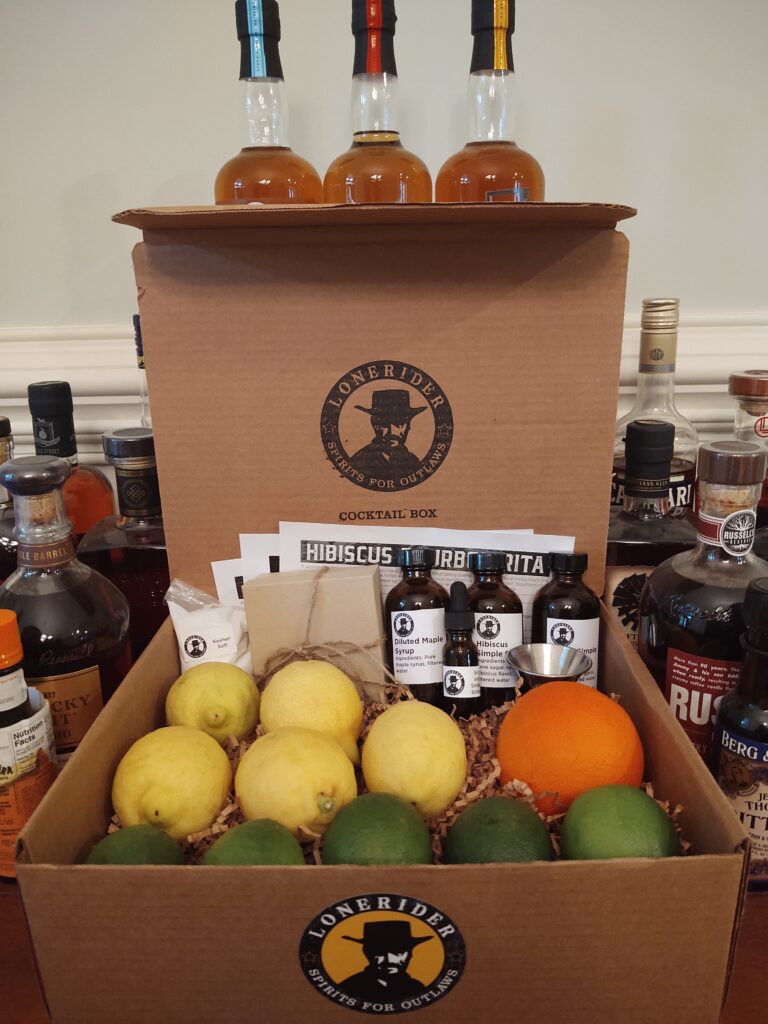 Lonerider Spirits of Holly Springs, North Carolina, launched a monthly subscription box named the "Bundled Bourbon Box" that focuses exclusively on cocktails made with bourbon.
Boxes will feature offerings from local, small batch and craft producers – the first box will feature bitters from Raleigh based Crude Bitters.
Lonerider Spirits offers a single box for $62.00 with three different cocktails per month with enough ingredients to make four servings of each cocktail – for a total of 12 cocktails.  12 month subscriptions (at a 16% discount) are available and Lonerider Spirits also offers 3-month and 6-month gift subscriptions. They can be purchased via the Lonerider Spirits store.
"We're a bourbon company and we discovered that there wasn't a monthly subscription box that just catered to the bourbon aficionado," said Chris Mielke, president of Lonerider Spirits. "Each month we will be exploring the different flavors of cocktails made exclusively with bourbon. One month will feature sweet cocktails, the next month spicy and we'll keep exploring the wide range of cocktails and the versatility of bourbon."
Lonerider Spirits now has three cask finished bourbons in their spirit lineup and has gained national attention with their Lonerider Spirits Founders Club which offers bourbon fans a chance to purchase their very own barrel of bourbon directly from the distillery. 
For information on Lonerider Spirits, please visit www.loneriderspirits.com or their store, follow on Twitter (@loneriderspirit), Instagram (@loneriderspirits), and Facebook (/loneriderspirits) to join the conversation #LoneriderSpirits.