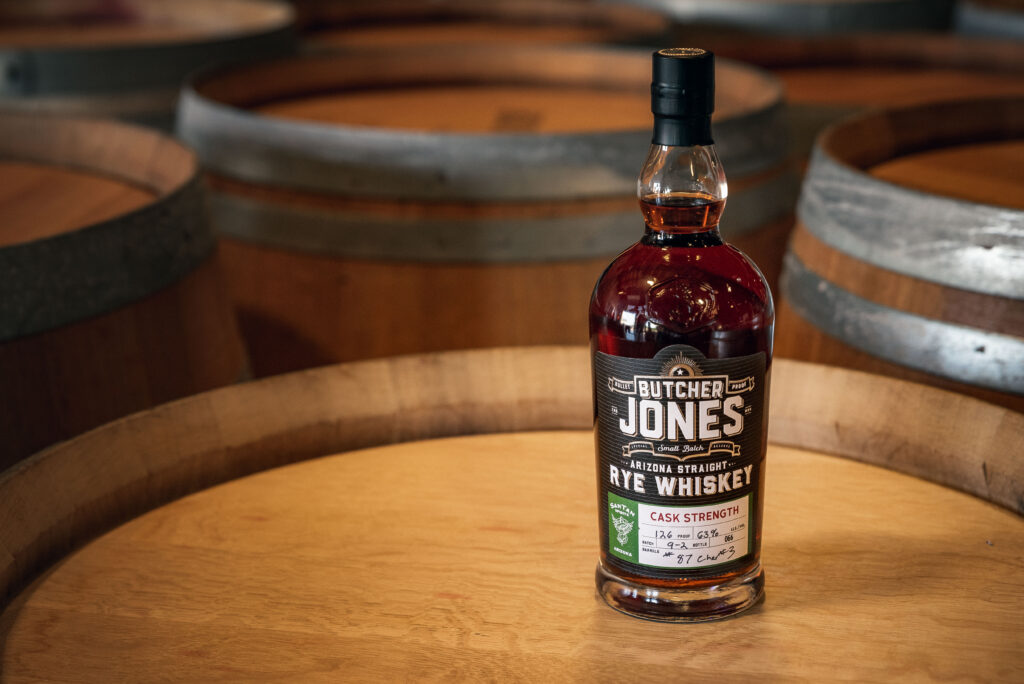 SanTan Spirits, the distilling side of Arizona's SanTan Brewing Co., is releasing its newest award winner – Butcher Jones, Straight Rye Whiskey, Cask Strength. Available for purchase at Spirit House in Downtown Chandler and at the SanTan Brewing Company production facility in Chandler. 
"Butcher Jones is unique to American Rye Whiskeys because of it's high barley grain bill. This helps to balance out the spirit profile as it barrel ages in the harsh Arizona climate," says Anthony Canecchia, founder + brewmaster, SanTan Spirits and SanTan Brewing Company.
Butcher Jones Arizona Straight Rye Whiskey, Cask Strength is brewed with North American Rye, 2-Row Barley and a kiss of corn. SanTan Spirits are brewed using malted barley to balance the fruity rye spice with the caramel malt sweetness of barley. Butcher Jones is distilled in artisan pot stills and aged in new American oak for a minimum of two years. Our distillers believe that cask strength represents the soul of the barrel. The flavor is described as bright fruit, cherry cola, baking spices in a bed of maple caramel.