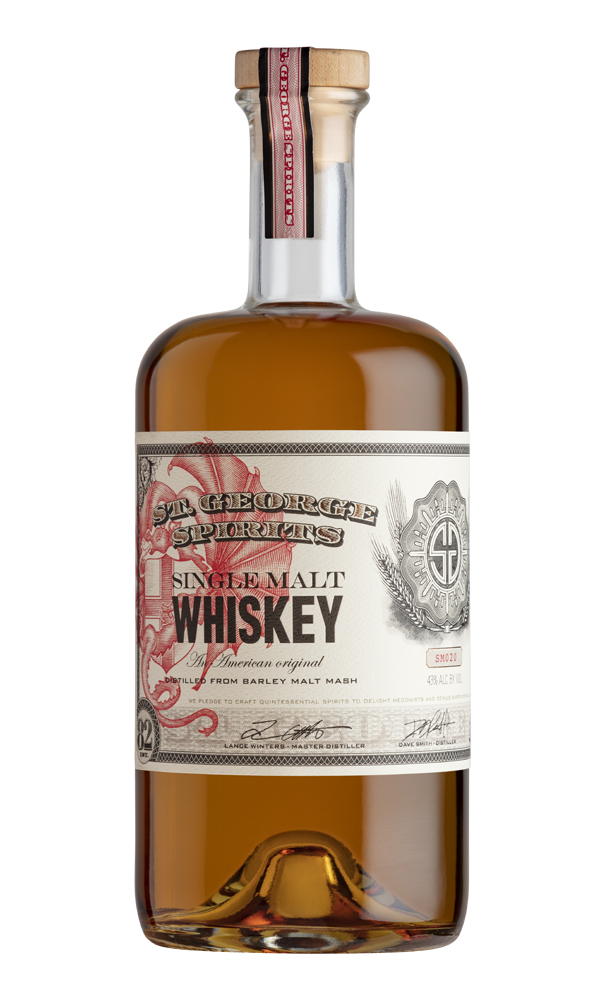 St. George Spirits of Alameda, California, announced that Lot 20 of St. George Single Malt Whiskey—its 20th anniversary release—will begin to hit shelves nationally in October and continue rolling out through the holiday season.
When Lance Winters joined St. George Spirits in 1996, it was with the express purpose of making single malt whiskey. This was a time when the category of "American single malt" did not yet exist, but Winters's brewing background informed his vision for the mash bill and what would become the pioneering Lot series of St. George Single Malt Whiskey.
The distillery released Lot 1 of St. George Single Malt Whiskey in 2000, and a new Lot in the series has rolled out annually ever since. In the last two decades, the signature of Winters's original vision for single malt has remained true, but each Lot has grown more complex and layered as the distillery has had access to older and more interesting barrels from its growing whiskey library to select for each blend.
Head distiller/blender Dave Smith has become the chief custodian of the whiskey program, and it is his palate that now guides its evolution. Smith selected a range of casks from the distillery's whiskey library to blend into Lot 20. This Lot incorporates used Kentucky bourbon cask, Tennessee whiskey cask, American and French oak apple brandy cask, Port cask, and California Sauternes-style cask.
The youngest barrel in Lot 20 is 4.5 years and the oldest barrel has solera-blended whiskey going back 21 years.