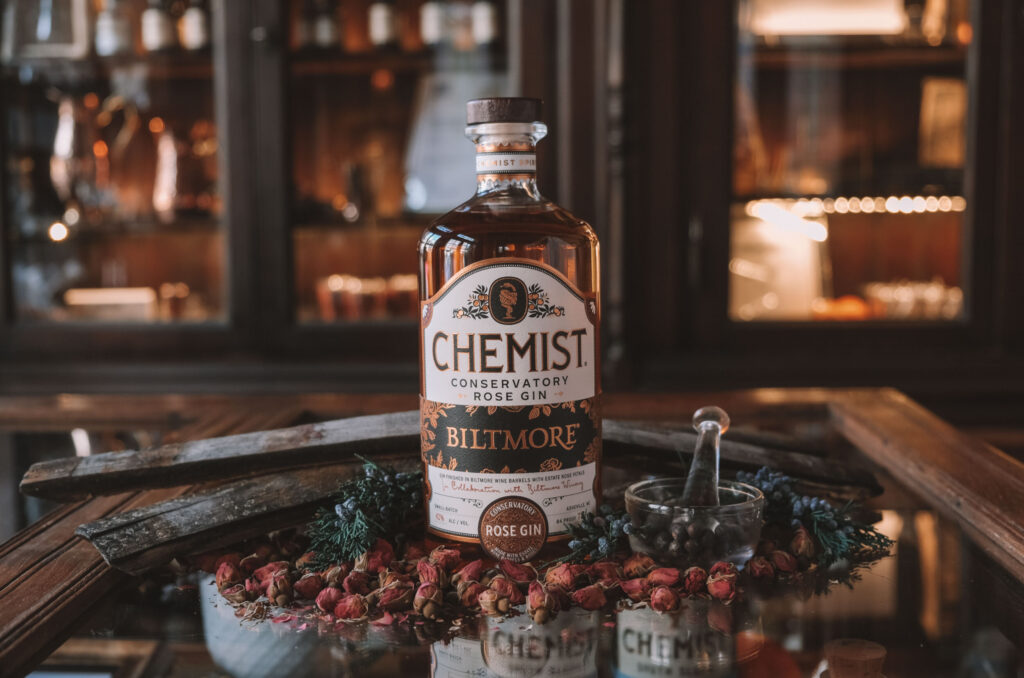 Chemist Spirits of Asheville, North Carolina, has announced the release of Biltmore Conservatory Rose Gin, a collaboration with Biltmore Winery.
To honor Biltmore's legacy the concept of the collaboration was to create an exclusive estate gin—a spirit hand-made in Asheville, aged in Biltmore wine barrels and finished with fresh petals from the estate's heirloom rose gardens. After three months of refinement, a velvety blush-hued, 84-proof gin was revealed with a delicate nuance of sweet pink and white roses, wild raspberry, vanilla and toasted oak. Perfectly captured in this floral gin is the romance of the Biltmore Estate, the sophisticated science of Chemist Spirits, and the passion they share for preserving the heirlooms of Asheville's past.
Biltmore Conservatory Rose Gin is available only at Chemist Spirits and the Biltmore Estate.