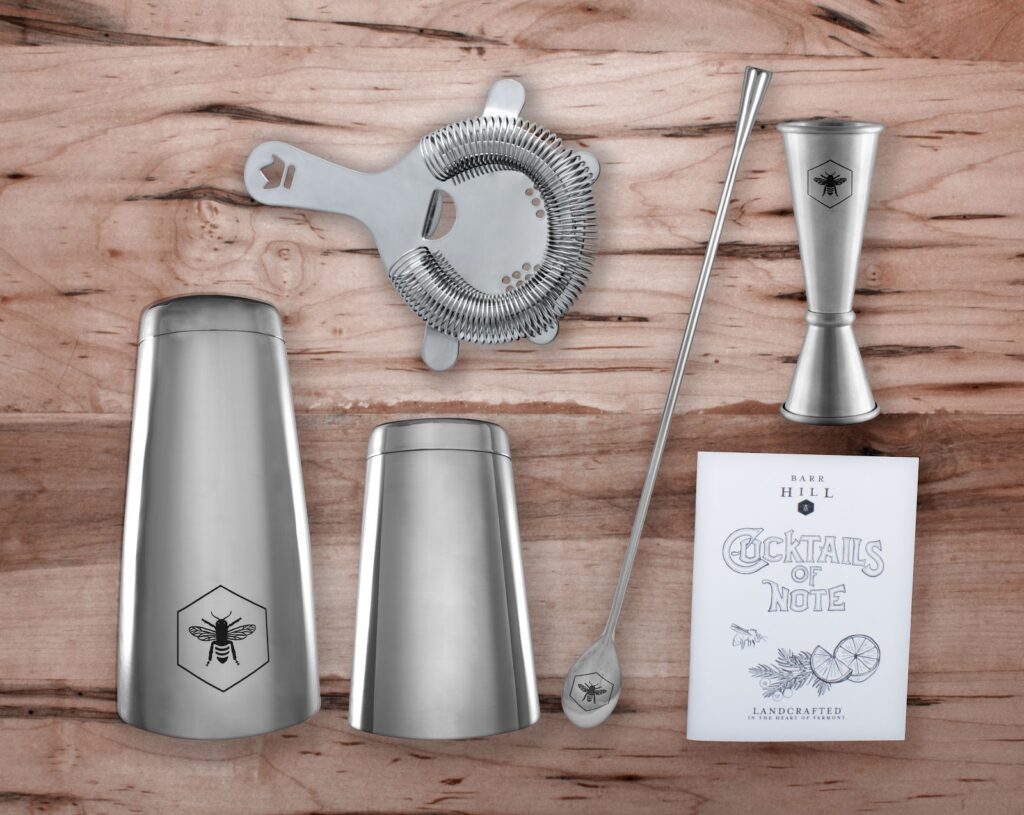 With the holiday season approaching, Vermont-based Caledonia Spirits has launched its Barr Hill All The Basics Cocktail Kit. Priced at $95 (with free shipping) on caledoniaspirits.com, the cocktail kit makes a great gift for anyone building a home bar.
Equipped with a beautiful, stainless steel array of bar items—including two shaker tins, a four-prong Hawthorne strainer, a two-sided jigger and a bar spoon—this classic kit is perfect for any cocktail enthusiast. As part of the kit, Barr Hill beverage director Sam Nelis has included a curated cocktail recipe book and digital access to his Intro to Cocktails class, which breaks down the cocktail kit, demonstrates how to use each item, and walks the user through creating the perfect Bee's Knees and Old Fashioned cocktails at home. 
Known across the country for its flagship spirit, Barr Hill Gin, Caledonia Spirits widely distributes three super-premium spirits that are each made with raw northern honey. Its solar-powered distillery in Montpelier, Vermont, is home to a world-class craft cocktail bar that is managed by Nelis and his team of expert bartenders. Caledonia Spirits has a strong passion for mixology, and with this special cocktail kit, the distillery has taken its love for craft cocktails and channeled it towards the in-home bar experience.