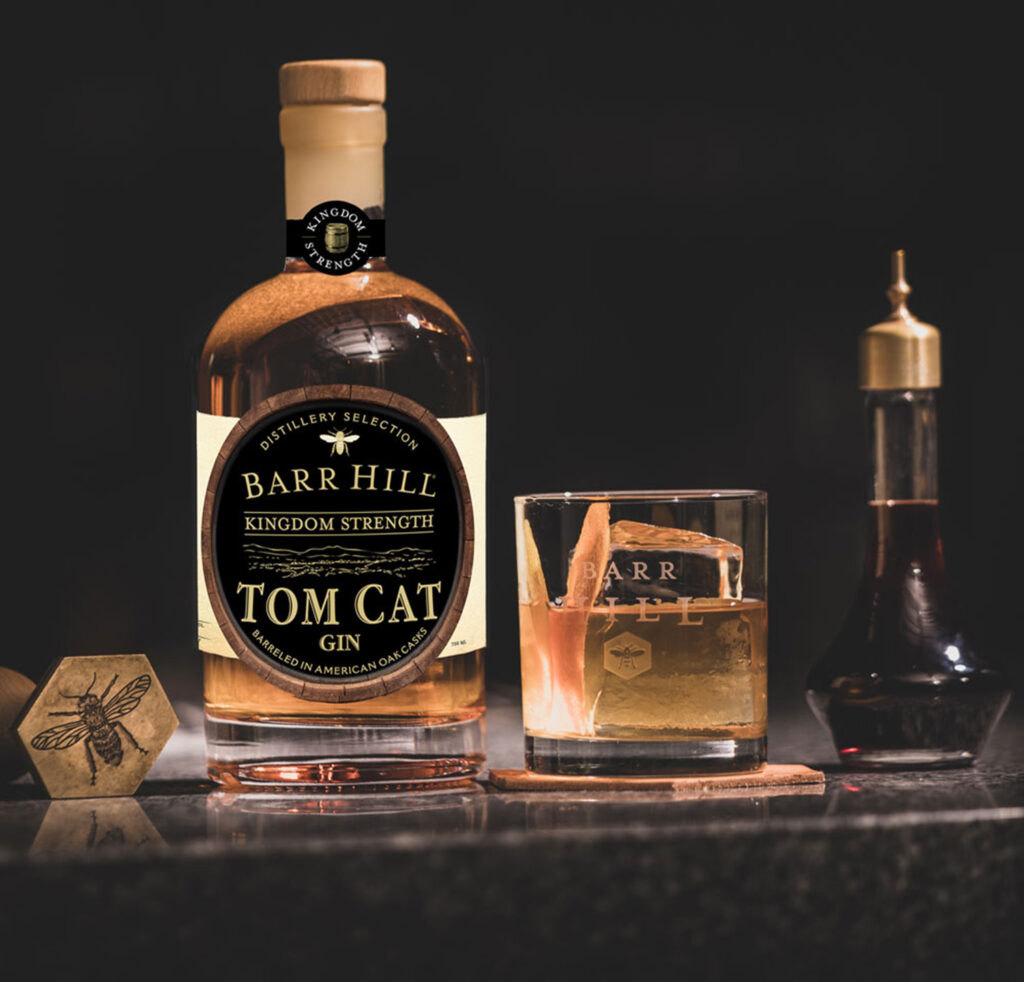 Montpelier, Vermont-based Caledonia Spirits announced the launch of Barr Hill  Tom Cat Kingdom Strength, the first release in Barr Hill's new Distillery Selection series.
Tom Cat Kingdom Strength is an homage to Barr Hill's birthplace and the rugged spirit of the land that inspires their work everyday with a bold and distinctive flavor. Bottled at barrel strength, it is a full-bodied, aged gin, featuring notes of sweet, brown aromatics, hints of vanilla and smoky oak, as well as a touch of juniper that cuts through the bright citrus and cedar notes. This 113-proof Tom Cat shines through any cocktail and gives a luscious finish when enjoyed neat.
This expression launches Barr Hill's Distillery Selection series, an opportunity for the brand's highly-experienced distilling team to celebrate unique barrels and blends that are handpicked and "landcrafted" to create the expressions that they love to drink.