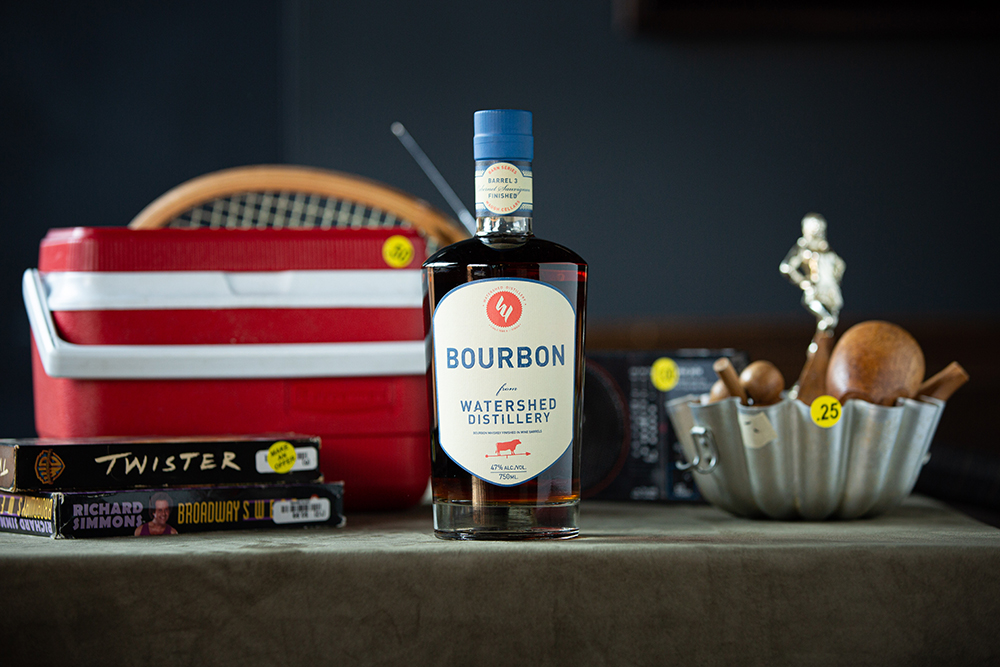 Watershed Distillery of Columbus, Ohio, on Saturday will host a socially distanced, outdoor bottle sale event, making unique and special spirit offerings available to the general public for the first time.
In addition to Watershed's typical offerings, the distillery is making available a handful of limited run and single barrel spirits. These bottles have never been retailed in liquor stores and include spirits like Hotel Leveque Bourbon Barrel Gin, The Barn Pinot Noir-finished Bourbon and Rye River Social Single Barrel Bourbon amongst others.
"Garage sales are always sort of a treasure hunt; you never know what you will find," said Claire Spurlock, Marketing Manager of Watershed Distillery. "We want the Garage Sale event to be an opportunity for our supporters and craft spirits fans to uncover something special."
The Garage Sale is scheduled for Saturday, Oct. 17, from 10 a.m. to 2 p.m. Chesapeake Avenue will be closed to through traffic and set up with various booths where attendees can safely shop limited run and single barrel spirits as well as Watershed's merchandise and regular spirit offerings. Additionally, the distillery will be selling barrel parts and other rare finds from the warehouse as well as pre-selling whole barrels scheduled to be emptied for blending later this year. Ramble Coffee and Lion's Cub Cookies will be on-site with coffee and cookies for purchase.
A portion of the proceeds from merchandise and cocktail kits sold during this event will be donated to the Mid-Ohio Food Collective to assist with food insecurity in the region.
Bottles are available in limited quantity and will be sold on a first-come, first-serve, one day only basis. There are no pre-orders or pre-sales available. Masks are required and social distancing and event capacity limits will be enforced.
For more information on the Garage Sale and a list of available bottles, visit https://www.watersheddistillery.com/garage-sale.