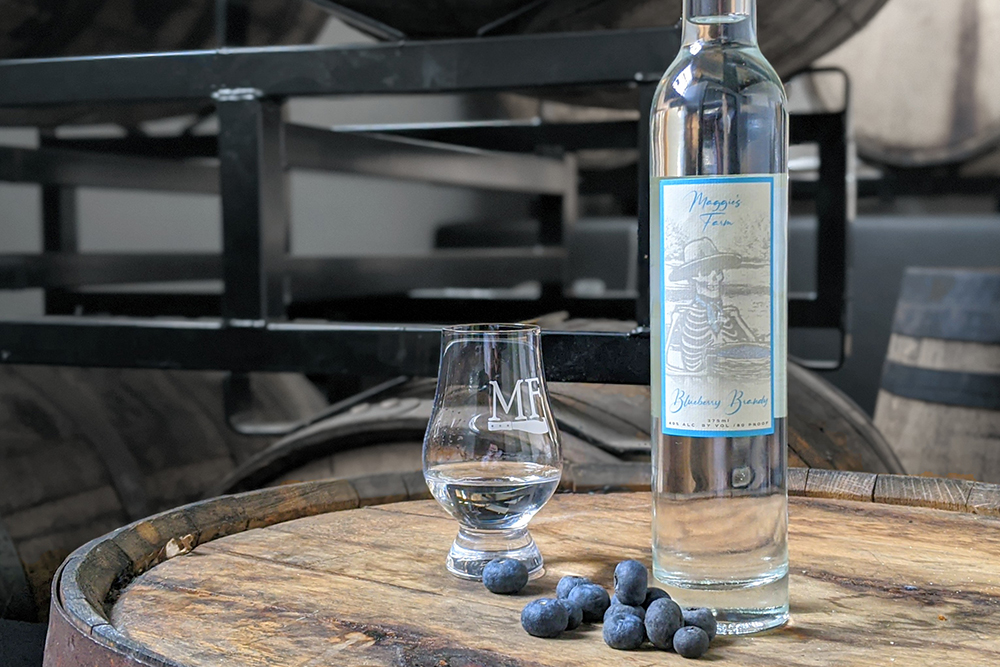 To celebrate the seventh anniversary of opening for business, Pittsburgh-based Allegheny Distilling, the producer of Maggie's Farm Rum, is releasing both Maggie's Farm blueberry and pear "eau de vie"-style brandy. Both of these brandies are distilled from the fermentations of fresh-pressed juices received following harvests in late October. Each finished brandy is a blend of both single and double pot-distillations to best preserve the delicate fruit aromas and flavors. Each of these fruit brandies are packaged at 80 proof in 375ml bottles with no additives. These brandies will go on presale Wednesday, Thanksgiving-eve for $25 each. Each is available for purchase in-person at the distillery, and online for both curbside pickup and shipping throughout Pennsylvania. 
Black Friday, Maggie's Farm's official anniversary, will feature the release of a limited, experimental vanilla rum aged at least two years and rested an additional six months on Madagascar vanilla beans.
Also available starting Black Friday is Maggie's Farm Single Barrel rum. This past winner of the American Craft Spirits Association Best-in-Category rum and Best-in-Show spirit awards was aged for three years in ex-rye whiskey/rum casks and, for the first time, bottled at cask strength in bottles ranging from 50% to 52% ABV.
During the current pandemic, Maggie's Farm is open for takeout only, including cocktails and bottled spirits. To assist in maintaining safe social distancing of customers and employees, all items are available for online ordering and curbside pickup. Shipping within Pennsylvania of all bottled spirits is also available.