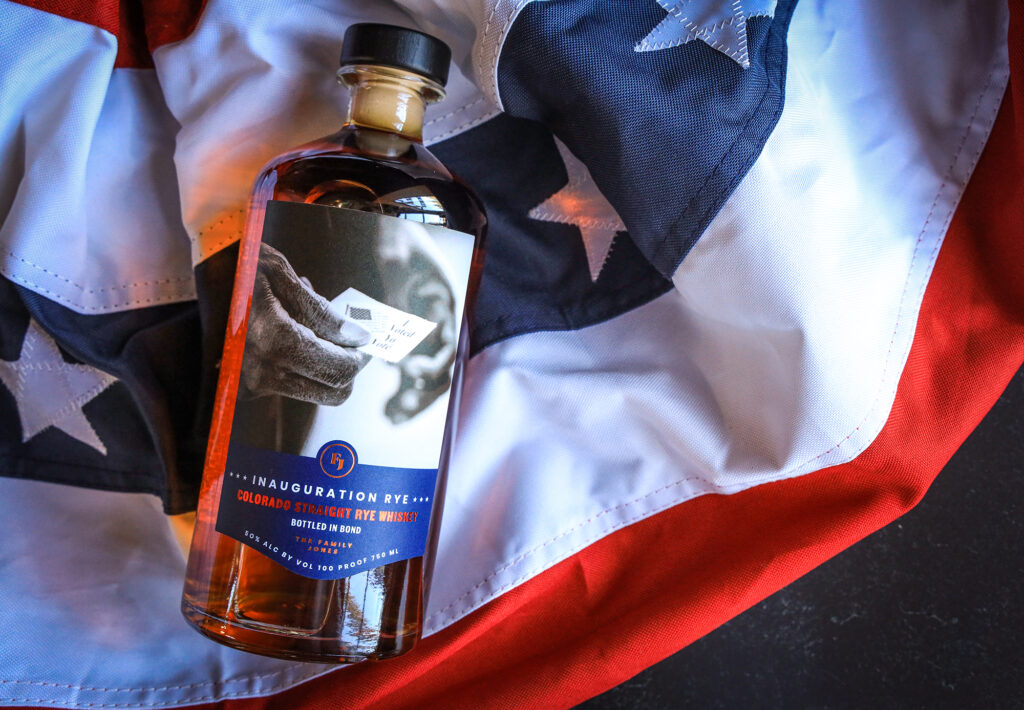 This Inauguration Day, Colorado-based The Family Jones will release a whiskey that is exactly one presidential term of office in the making. The distillery will bottle Inauguration Rye—a 100-proof, bottled-in-bond Colorado straight rye whiskey—at its Loveland production facility on the morning of Jan. 20, four years to the day it was first put into barrels on Inauguration Day in 2017.
Head distiller Rob Masters says the idea for the distillery's first bottled-in-bond product—which sold out in 24 hours via presale—was by chance. On that day in 2017, a friend who was visiting the distillery told Masters that the inauguration of President Donald Trump was getting underway and Masters wondered if he could hold the barrels for one presidential term. "I didn't get up in the middle of the night and start sketching some [ideas] down on paper or anything," he says. "It just kind of popped in my head, and we were able to sit on them for four years."
Customers who were able to buy one of the 380 available bottles can start collecting them at The Family Jones Spirit House in Denver at 10 a.m. MST, the same time when the inauguration of President-elect Joe Biden is scheduled in Washington, D.C.
Masters is quick to point out that the distillery isn't picking sides when it comes to politics. And he says that The Family Jones plans to make the release of Inauguration Rye a tradition with future inaugurations.
"This is not a political statement," says Masters. "This is nothing to do with the current political climate. It has everything to do with the traditions of the presidency."
More: Tune into watch Rob Masters on Craft Spirits Live on Inauguration Day at 2 p.m. EST