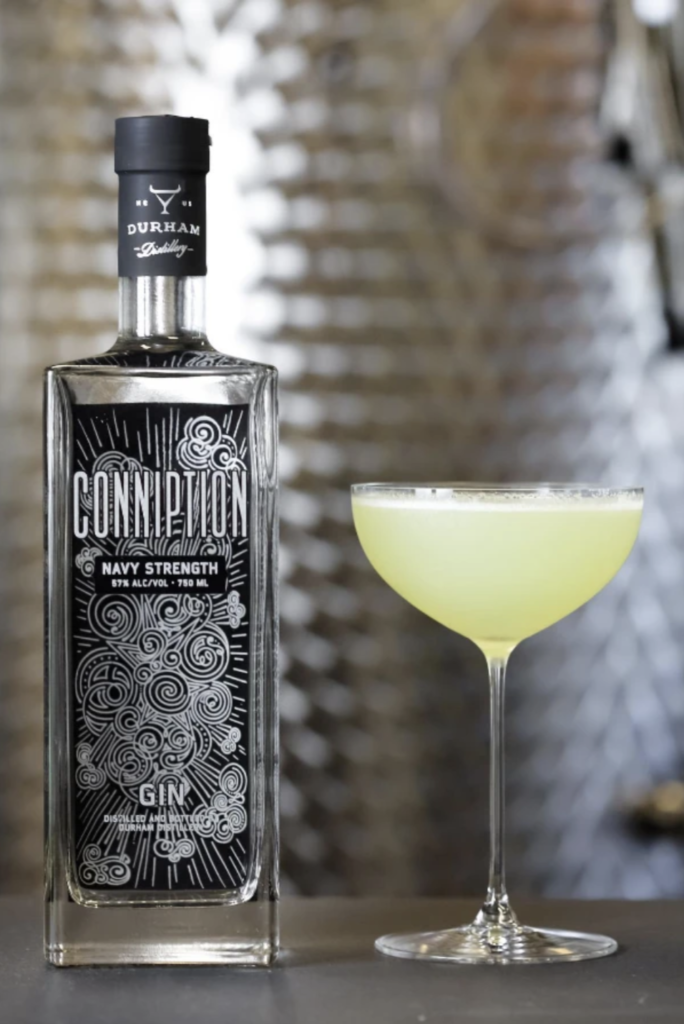 Durham Distillery is proud to announce that its award-winning Conniption Navy Strength Gin was named the best in the United States at the 2021 World Gin Awards as part of the "World's Best Navy Gin" Taste Winners, marking the third year in a row that it has won the prestigious title.  With judges from around the world tasting gins in multiple categories, the World Gin Awards "select the very best gins in the internationally recognised styles and promote the world's best gins to consumers and trade across the globe."
Conniption Navy Strength Gin is made in a novel two-step process, starting with a gin base produced from vapor infusion in a custom-designed German pot still. Botanicals, including Indian coriander, caraway, rosemary, lemon and cardamom juxtapose the depth of juniper. Then, figs are cold, vacuum distilled and blended into the gin base. This process gives rise to the strong yet balanced gin that is recognized as one of the country's most impressive and delicious gins.
In its announcement of the 2021 winners, the World Gin Awards note that Conniption Navy Strength Gin has "a savoury cumin note that's intriguing and adds a nice layer on the finish with the citrus, juniper, and floral notes. The caraway note on the finish is also great. The palate is overall quite earthy, with some spice flavours alongside."
"Our Conniption Navy Strength gin stands out with its balanced yet bold mix of flavors and unique vacuum cold distillation process using a rotary evaporator," says co-founder and CEO Melissa Katrincic. "We are proud that it continues to be recognized for its great taste and distinct qualities." 
"By combining time honored gin distillation techniques and modern chemistry, Conniption Navy Strength Gin showcases the complexity and quality of each ingredient," says master distiller and co-founder Lee Katrincic. "Recognized as the most awarded and among the best distilled in the country, this gin is both delicious as a sipping gin on the rocks or in your favorite gin cocktail."
Conniption Navy Strength Gin is available for purchase on Durham Distillery's website along with Conniption American Dry Gin and Conniption Barrel Aged Series No. 1 for shipment to select states, including New York, New Jersey, Florida and more; and for in-store purchase in 17 states and select retailers.