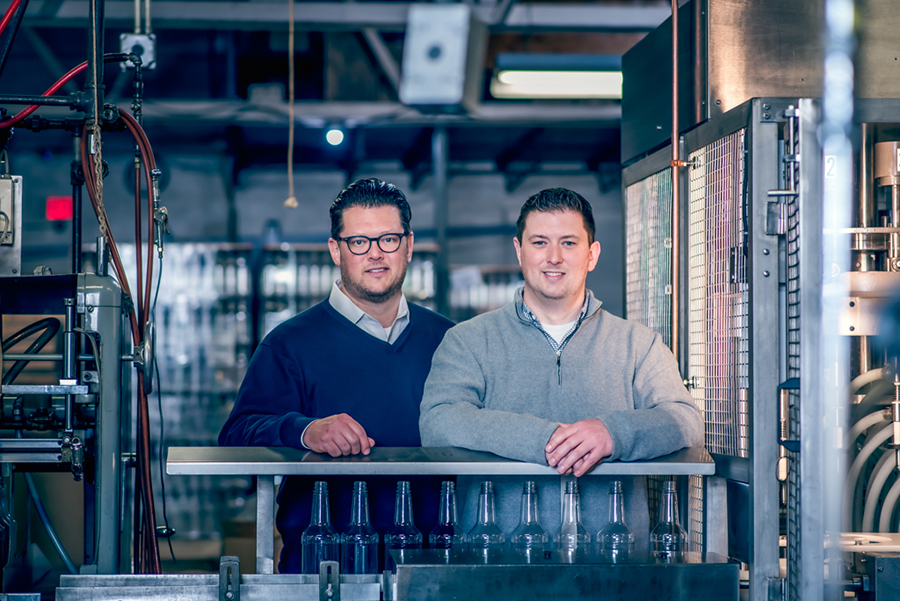 Continuing their family's legacy, Jon Spacher and Benn Fee Spacher announced today that they are the new, and fifth generation, owners of Fee Brothers. As direct descendants of one of the original four brothers, John Fee, they are following in the footsteps of their aunt Ellen Fee and late uncle Joe Fee.

Jon Spacher will assume the role of CEO with responsibility for global sales and administration.  Jon has been working in the insurance industry for 24 years, most recently as a regional president of Main Street America Insurance.  He is a graduate of Penn State with a degree in business.

"It is my privilege to stand on the shoulders of our Aunt Ellen, Uncle Joe, and generations who came before them," says Jon Spacher.  "I'm proud of our rich history, grateful for our crew, and excited to meet and thank our customers."

Chief Operating Officer Benn Spacher oversees all aspects of production and worldwide distribution. Benn worked summers at Fee Brothers in high school, and returned to assume full-time responsibilities in 2020 after a successful career in IT Security.  He is a graduate of SUNY Oswego with a degree in Technology Education.

Benn Spacher says, "I'm excited by the challenge of meeting increasing domestic and international demand and am confident that our great team will meet that need.  We're committed to our customers, and our reputation of producing quality products."

Dan Welch rounds out the team as chief financial officer.  Dan was brought on as a consultant, stepping in as Interim-CEO over the past year to help transition to the next generation.  "Dan's experience has helped us mitigate risk and upgrade all aspects of our business.  We are grateful for his continued leadership," says Jon. 

Ellen Fee will remain onboard through 2021 in a consulting role to assure a seamless transition to a new generation of leadership.