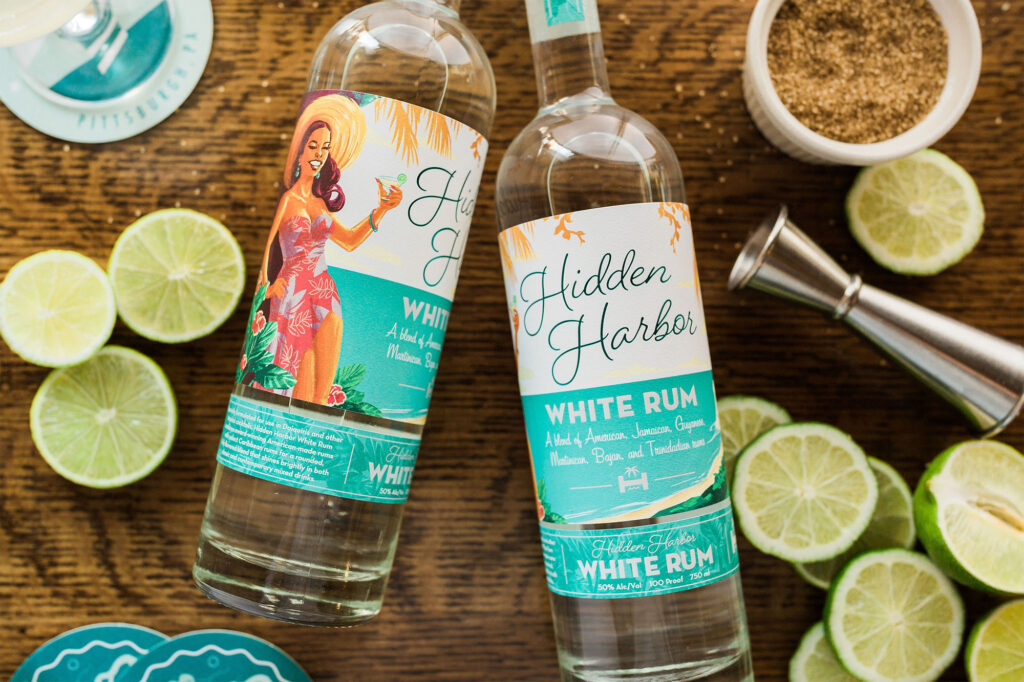 Hidden Harbor White Rum, a collaboration between Maggie's Farm Rum in Pittsburgh's Strip District and Hidden Harbor, rated one of America's best tiki bars, has been awarded Best Rum from the 2021 San Francisco World Spirits Competition.
Hidden Harbor rum was also awarded a Double Gold medal and Best-of-Class for white rum. To achieve Best Rum this white rum out-performed other Best-of-Class rum winners for extra-aged rum, overproof rum, flavored rum, and dark/gold rum.
Maggie's Farm was also awarded a gold medal for the 3-years-aged Sherry Cask Rum. Maggie's Farm's seasonal blueberry brandy and pear brandy were both awarded silver medals. Full results are now available at: https://www.sfspiritscomp.com/results/
Designed by Hidden Harbor primarily for its own behind-the-bar cocktail usage, this white rum is composed of 60% Maggie's Farm white, a rum that's distilled from the fermentation of raw cane rather than molasses. Maggie's full-bodied reserve spirit made in the Queen's Share method of re-distilling exclusively "tails" distillate makes up 20%. These earthy, creamy, grassy white rums are then complemented with a final 20% addition of sourced rums from Jamaica, Martinique, Guyana, Barbados, and Trinidad. This results in a rounded, fully flavored, 100-proof blend with fruity notes that shine brightly in both classic and contemporary mixed drinks.

Hidden Harbor White Rum is notable in being one of the first, if not the very first, rum blends formulated specifically for use in Daiquiris and other tropical cocktails calling for white rums. Additionally, it may be the first commercially packaged white rum blend conceived and created as a collaboration between a tiki bar and distillery.

Hidden Harbor is currently available to all of Allegheny Distiling's US distribution markets, including Pennsylvania, California, Florida, Illinois, Maryland, New York, Ohio, Oklahoma, Tennessee, and Washington DC.