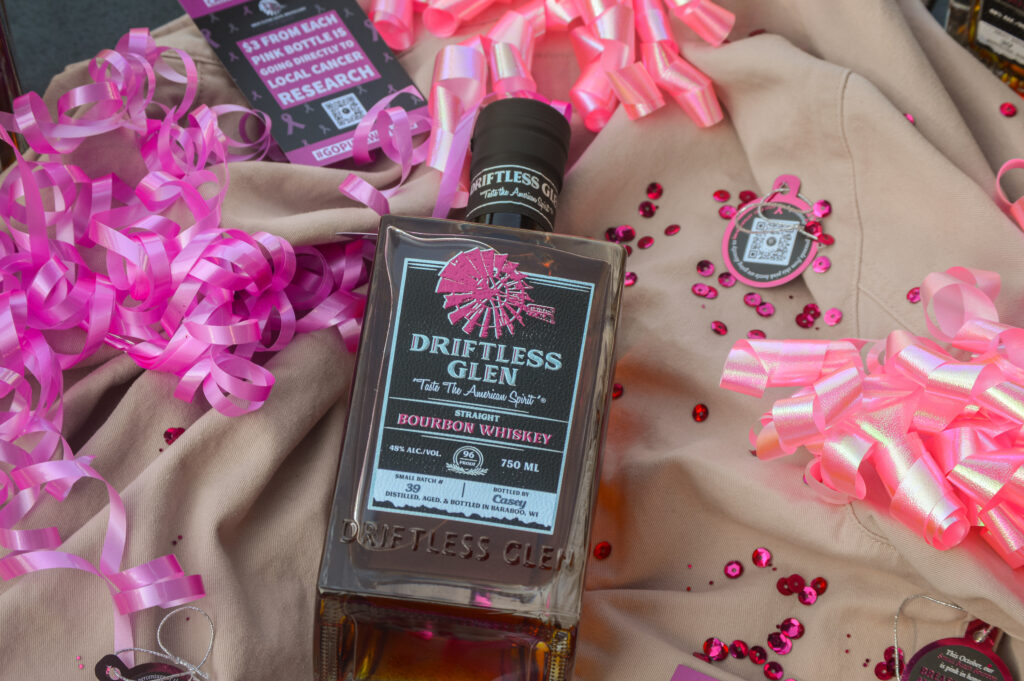 Driftless Glen Distillery of Baraboo, Wisconsin, announced that it is releasing a limited-edition pink-label bourbon in October for Breast Cancer Awareness Month. 
The distillery says $3 from each bottle of the 96-proof Small Batch Straight Bourbon Whiskey is going directly to local cancer research. These pink-label bottles will be available on Friday, Oct. 1, at Driftless Glen Distillery. You can also find these limited bottles in stores across Wisconsin and in other states, including Illinois, Maryland, New Jersey, Massachusetts, Kentucky and Florida. 
Each distributor of the pink-label bottle has selected a local cancer research center in their area where the proceeds will be donated. A complete list of the cancer centers where the funds are going is available here.