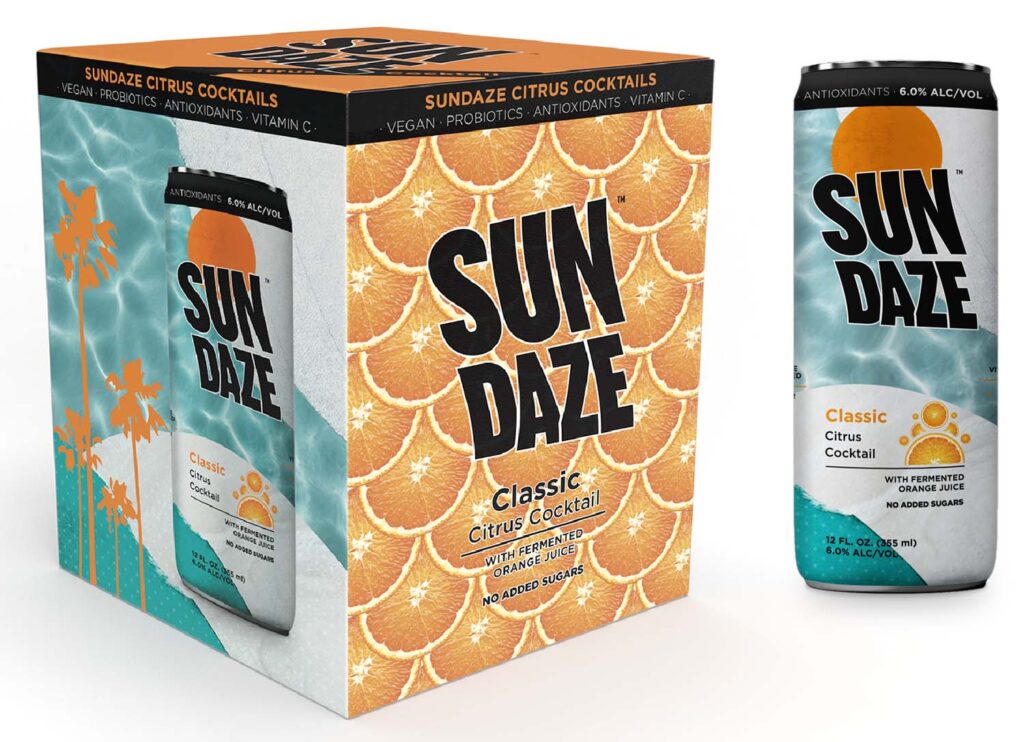 SunDaze,  the citrus ready-to-drink canned cocktails, announces its launch in Southern California at PinkDot and Total Wine locations across Los Angeles County and nationwide (where legal) via direct-to-consumer shipping online.
SunDaze's delicious 100% Valencia orange juice blend is made using an exclusive fermentation process that transforms fruit juice into a flavorful alcoholic refreshment that's low in calories and sugar. Each cocktail contains 100% of your daily dose of Vitamin C, antioxidants and probiotics and is also gluten-free, vegan and has no added sugars. SunDaze is available in three flavors:
Classic: reimagines Valencia orange juice at its boozy best with a simple formula and a sophisticated flavor that challenges the best mimosa.
Botanical Citrus: a blend of Valencia orange juice, rosemary and ginger root for an aromatic, zingy taste.
Spicy Citrus: a blend of Valencia orange juice with jalapeño and thai chile for a kick that will have you thinking you're sipping straight from the spicy rim of a cocktail glass.
SunDaze retails at $3.99/can and $36.00 for (2) 4-Packs. The company is led by Arthur Gallego, co-founder, and CEO of SunDaze along with Juan Diego Cordón Toledano, co-founder and the brains behind formulating the fermentation process of SunDaze beverages.