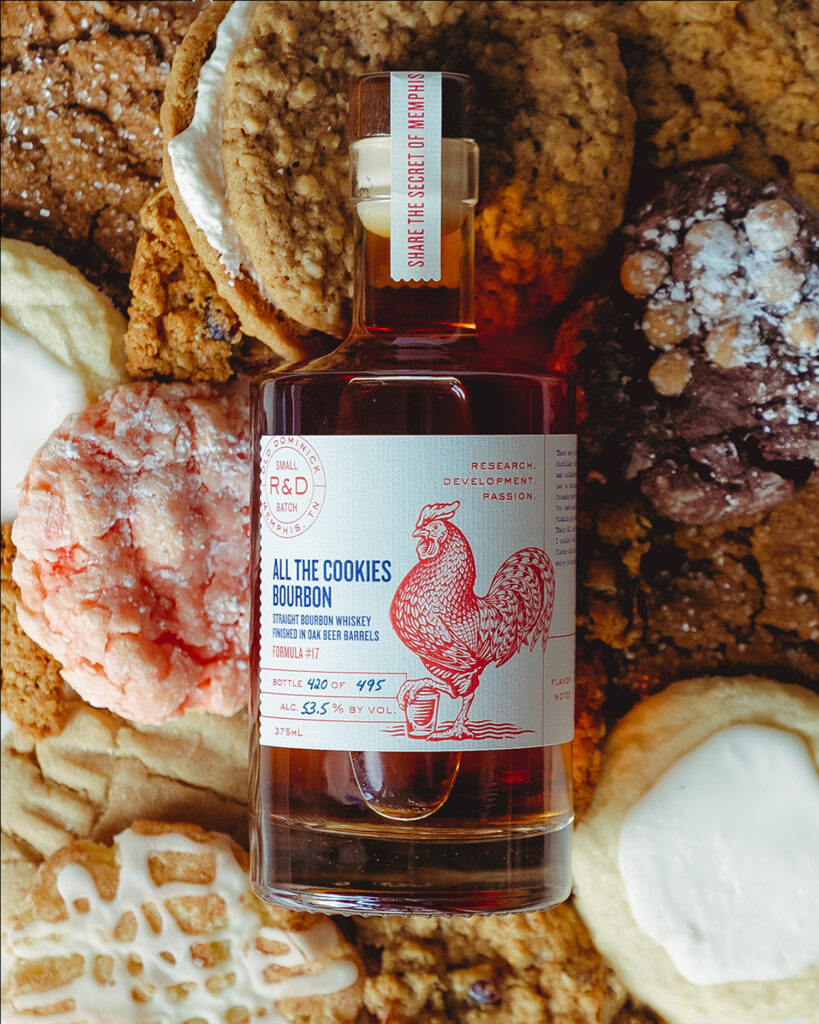 All the Cookies Bourbon, the latest research and development product from Memphis, Tennessee-based Old Dominick Distillery, will be hitting the distillery gift shop shelves today, Nov. 3. All the Cookies Bourbon, a collaboration with Memphis' own Meddlesome Brewing, is a single barrel high-rye bourbon bottled at cask strength. The bourbon is aged in a new, charred, white oak barrel for a minimum of four years before being finished in a barrel that once aged Meddlesome's All the Cookies Ale.
"The first release of All the Cookies Bourbon was one of my favorite products to date, but its release was a bit hampered by the start of the pandemic," said Alex Castle, master distiller and senior vice president of Old Dominick Distillery, in a press release. "I am hoping this second release will ensure that more people are able to enjoy it both at the distillery and at home."
According to Castle, All the Cookies Bourbon boasts notes of "fresh oatmeal raisin cookie on the nose but maintains the palate of a bold, spicy bourbon." All the Cookies Bourbon is Castle's eighth product to be released under Old Dominick Distillery's R&D (Research & Development) Line. All the Cookies Bourbon is a very limited release, a single barrel resulting in just under 500 bottles (375mL) and is bottled at 107 proof.
All the Cookies Bourbon is a limited, distillery release only and will cost $30.00. Old Dominick Distillery gift shop hours are Thursday-Sunday, 12pm-7pm. (*Old Dominick Distillery will be closed Saturday, November 6th *) Old Dominick is opening the gift shop on Nov. 3 from 4-9 p.m. for an early bird release. All the Cookies Bourbon will also be included in the menu at The Bar located inside the distillery.