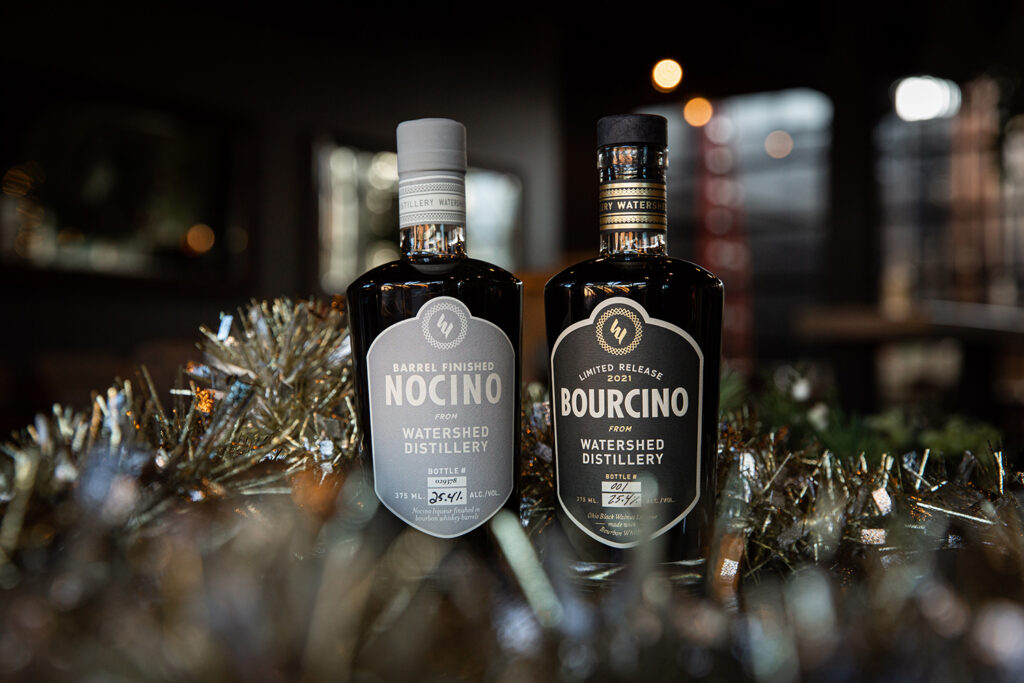 Columbus, Ohio-based Watershed Distillery—maker of an award-winning black walnut Nocino—will debut a very special batch of Nocino made with bourbon (Bourcino) exclusively at its annual Nocinofest.
Watershed began making Nocino, a traditional Italian liqueur crafted from walnuts, in 2014 and remains one of the few producers in the U.S. Bourcino is the first-of-its-kind Nocino made with bourbon instead of the traditional vodka.
"It's our favorite time of year at Watershed," said Greg Lehman, CEO of Watershed Distillery, in a press release. "We have some exciting new offerings like Bourcino which has been a really fun project for the team and an exciting extension of one of our classic offerings this holiday season."
Bourcino is a distillery-exclusive limited release and bottles will be sold on a first-come, first- served basis at the distillery's Nocinofest on Dec. 4. Bourcino is bottled at 26.6% alcohol by volume and will retail for $34.99 per 375 ml bottle. 
The original and ever-popular Barrel Finished Nocino, bottled at 24.8% alcohol by volume, available in 375 ml bottles, is available nationwide throughout the holiday season, retailing for $29.99. 
For more information on Nocino, please www.watershedistillery.com.