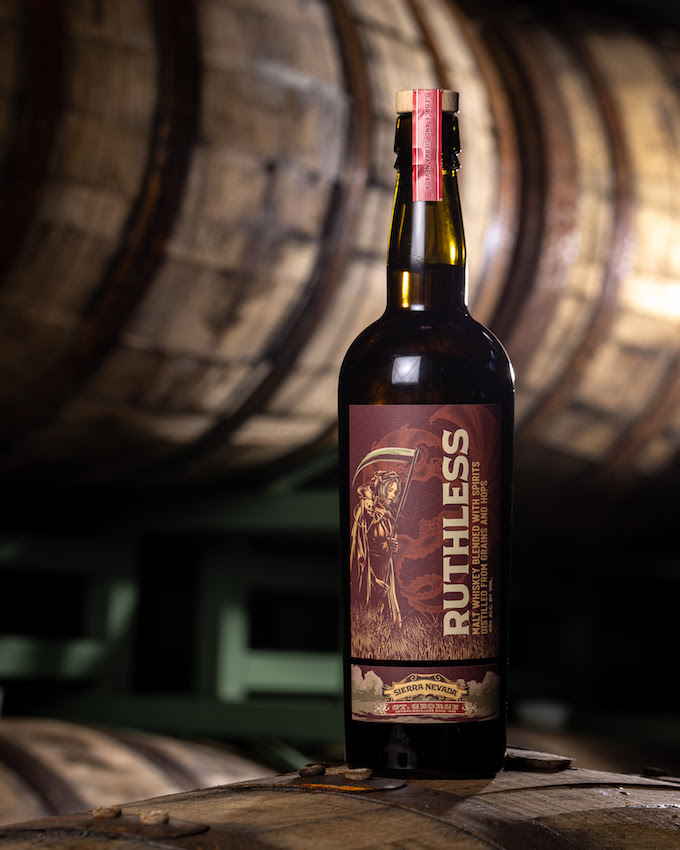 St. George Spirits of Alameda, California, announced the release of Ruthless, a long-in-the-works collaboration with Sierra Nevada Brewing Co.
Sierra Nevada has brewed much of the wash for the distillery's Lot series of St. George Single Malt Whiskey since the late 1990s. In honor of the close relationship, the distillery wanted to explore what it would be like to distill one of Sierra Nevada's most beloved beers: Ruthless Rye IPA.
Distilled and laid down in new American oak and used French oak port casks back in 2013, Ruthless also incorporates some of the very first barrel of Single Malt Whiskey that was brewed for St. George by Sierra Nevada back in 1997 and aged in used bourbon cask.
The release is set for Saturday, Dec. 18, and St. George will open its bottle shop doors at 11 a.m. with 1,000 bottles of Ruthless available to purchase. There will be a cap of two bottles of Ruthless per person—first come, first served until 3 p.m., or until sold out.
St. George master distiller Lance Winters, head distiller/blender Dave Smith and Sierra Nevada founder Ken Grossman will all be available to sign bottles and talk shop.