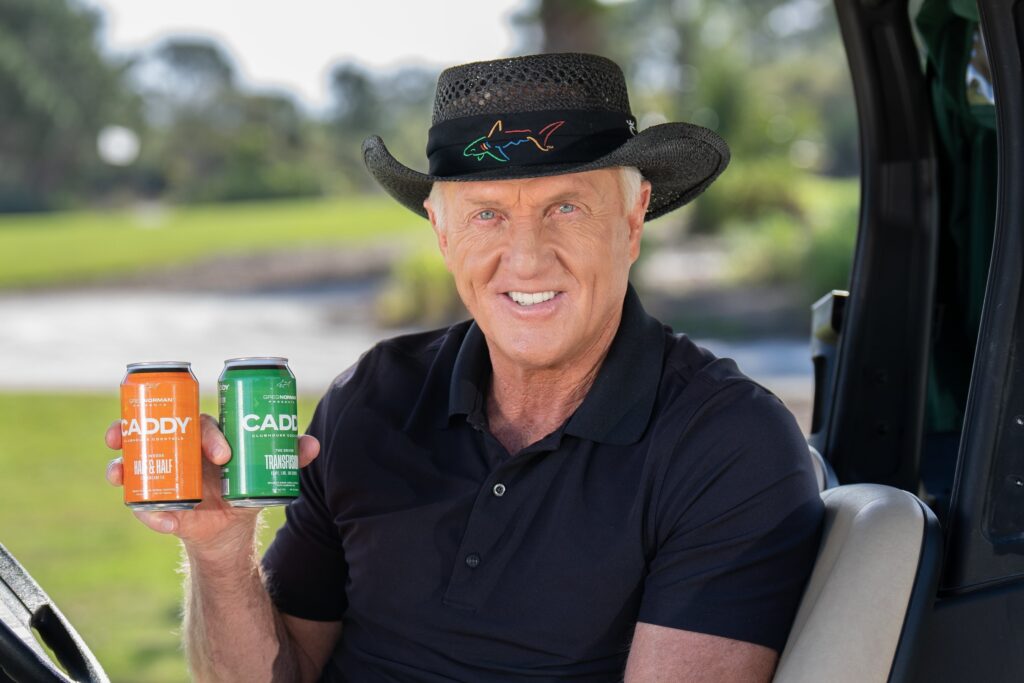 Next Century Spirits of Raleigh, North Carolina, this week announced the debut of its first-ever ready-to-drink (RTD) canned cocktail offering with the launch of Caddy Clubhouse Cocktails in partnership with golf legend, Greg Norman.
Caddy Clubhouse Cocktails will be available in two classic favorites in the golfing community: the Transfusion, a vodka based, carbonated craft cocktail with natural grape, lime and ginger flavors, and the Half & Half, made with vodka, iced tea and lemon flavors.
"I can't think of a more fitting partner than Next Century for this incredibly exciting project," stated Norman in a press release. "Our goal is to make Caddy Clubhouse Cocktails to become 'The Official Drink of the Links' for golfers across the country."
Norman brings decades of golf experience, having amassed over 90 tournament wins worldwide and is continuing to evolve the game of golf today.
"We are very pleased to expand our portfolio of occasion-based, consumer offerings and to partner with Greg to introduce Caddy Clubhouse Cocktails," noted CCO of Next Century Spirits, Anthony Moniello. "With the continued growth in the ready-to-drink market, we believe that building a product specifically for the golf occasion that connects the tee box to the 19th hole to at-home viewing is an amazing opportunity for all involved." Caddy Clubhouse Cocktails joins Creek Water Whiskey and Bear Fight American Single Malt in Next Century Spirits owned brand portfolio.
Caddy Clubhouse Cocktails will be available in limited markets come April 1, with a nationwide rollout planned through 2022. The product's suggested retail is $11.99 containing four cans per pack.