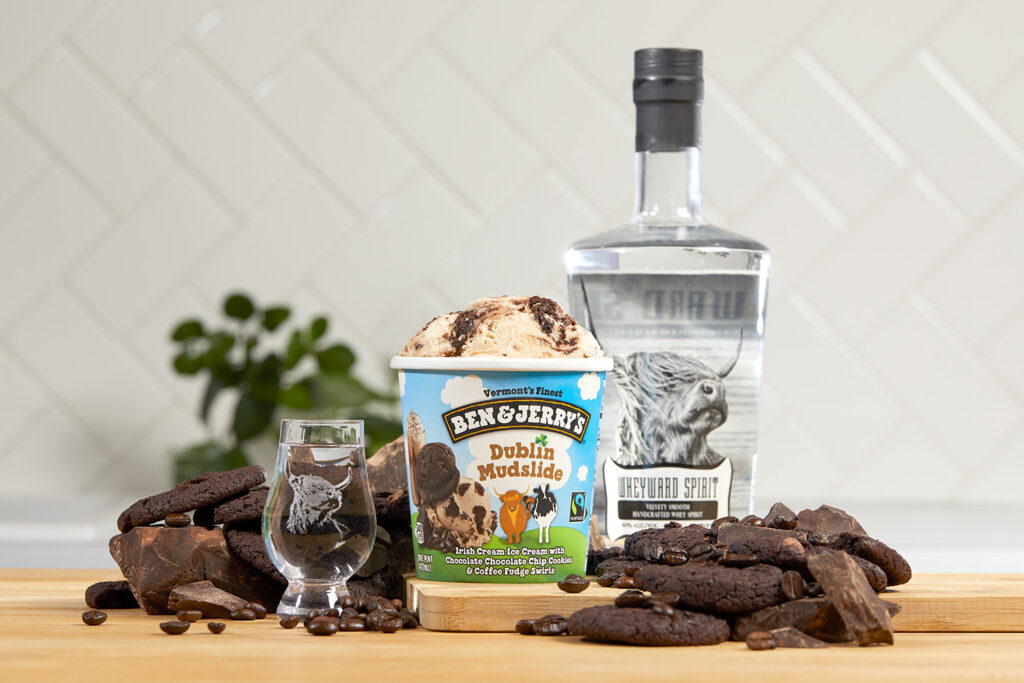 An ice cream from the Ben & Jerry's flavor graveyard is getting new life with a sustainable specialty spirit.
Wheyward Spirit is featured in the ice cream maker's Dublin Mudslide, an Irish cream ice cream with chocolate chip cookies and coffee fudge swirls. The flavor, which was first introduced as a limited batch offering in 2004, went to the Ben & Jerry's flavor graveyard in 2007 where fans can vote to resurrect their favorite flavors. Dublin Mudslide is returning for a nationwide release and is already in some grocery stores.
The only alcohol in the ice cream comes not from an Irish cream but a specialty spirit. Wheyward Spirit is distilled from whey, the liquid co-product of cheese and other dairy products that often leaves the food chain as waste. Emily Darchuk is the Oregon-based founder and CEO of Wheyward Spirit, which is distilled in California. She says her company's sustainability mission was an obvious fit with Ben & Jerry's, and talk of a collaboration started not long after the spirits company launched in September of 2020.
"It was an opportunity to make the fans happy by bringing back a favorite with a great taste and a new more sustainable spirit," Darchuk says.
According to Ben & Jerry's, the flavor includes a hint of Wheyward Spirit, but Darchuk says it's enough for her to taste the essence of her spirit. And the alcohol adds a welcome side effect to the ice cream's consistency.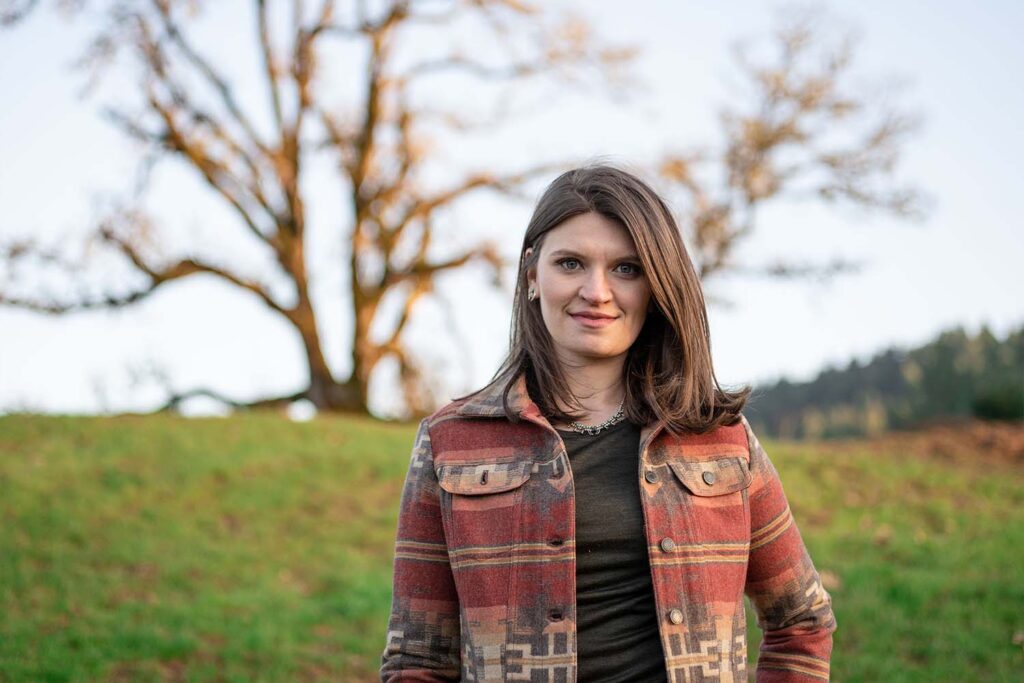 "We were talking with a food scientist and this flavor of ice cream is a little bit softer and creamier because the little bit of alcohol actually impacts the freezing temperature," says Darchuk. "It's enough in there to obviously make an impact in a good way because it's kind of soft and creamy and great even out of the freezer. It's a low enough level that it's considered non-alcoholic, so you can get it at retailers and still serve it to your family."
In addition to its inclusion in the recipe, Wheyward Spirit's branding plays prominently on the package. Its mascot, a long-haired Scottish Highland named Magnificent, is holding tails with the Ben & Jerry's cow, Woody, on the front of the package. The back features Wheyward Spirit's logo and this message: "It's a spirited twist on a dearly missed favorite. Thanks to our friends at Wheyward Spirit, this flavor's got the same taste with less waste! Learn more about their sustainable spirits at wheywardspirits.com."
It's a welcome boost of national exposure for a brand shy of its two-year anniversary on shelves.
"It's huge for us because everything about Wheyward Spirit is doing things differently for the right reasons," says Darchuk. "It's really cool that that's some of the value they see in us—to get that partnership where we can be a values-led sourcing partner for them, and that they're validating our not-so-wacky idea."