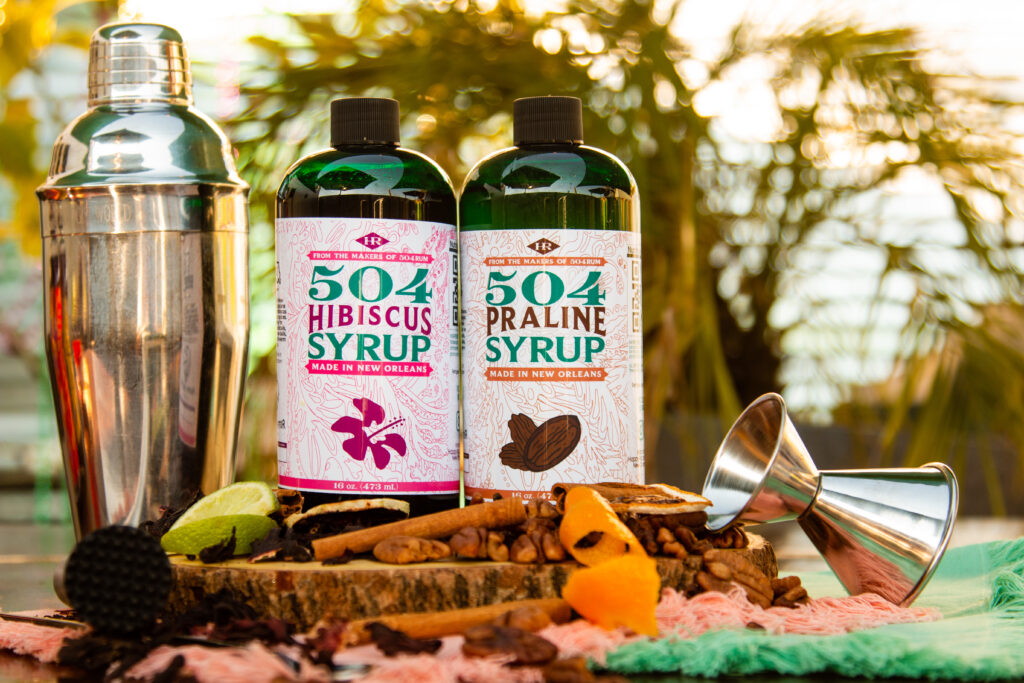 New Orleans-based Happy Raptor Distilling has announced the introduction of 504Syrups, a handcrafted collection of premium infused simple syrups produced with 100% Louisiana cane syrup. 504Syrups is the second product line developed by the locally owned distillery. Most notably, it represents the first significant expansion of the distillery's operations since it opened its doors in February 2020, one month before the coronavirus pandemic shut down businesses in Orleans Parish. 

504Syrups inaugural products include a hibiscus syrup and a praline syrup crafted with Louisiana cane sugar and simmered with real ingredients, including hibiscus petals, hand-cut citrus, pecans, and whole spices. Similar to its signature line of 504Rum, every bottle of 504Syrups is handcrafted and bottled on-site at Happy Raptor's Central City distillery without any artificial ingredients.

"We've been making our own syrups in the tasting room for quite a while, thanks to our super creative team," says co-Founder and CEO Mark Taliancich. "We're excited to keep adding inventive varieties to 504Syrups, and we're already overwhelmed with the possibilities this new line opens up."

While Louisiana law remains extremely strict regarding the shipment of spirits to consumers, 504Syrups (an alcohol-free product) is available now to be ordered online and shipped nationwide. Each variety is available in 16oz bottles for $15 each.

"We have overcome quite a bit these last two years, and we are excited to be focusing on the future," says co-founder and chief brand officer Meagen Moreland-Taliancich. "504Syrups opens up a whole new way to interact with our guests and community that goes well beyond cocktails. We're definitely in our element."

504Syrups is recommended for jazzing up all manner of treats, from sweetening a hot beverage, pouring over a sno-ball, cooking, baking, mocktails, and – of course – cocktails. Among other uses, hibiscus syrup is a perfect complement to lemonade for a zero-proof version of Happy Raptor's most popular cocktail (the 504Hibiscus Lemonade). Meanwhile, praline syrup is ideal for pouring over ice cream or mixing in your morning coffee.