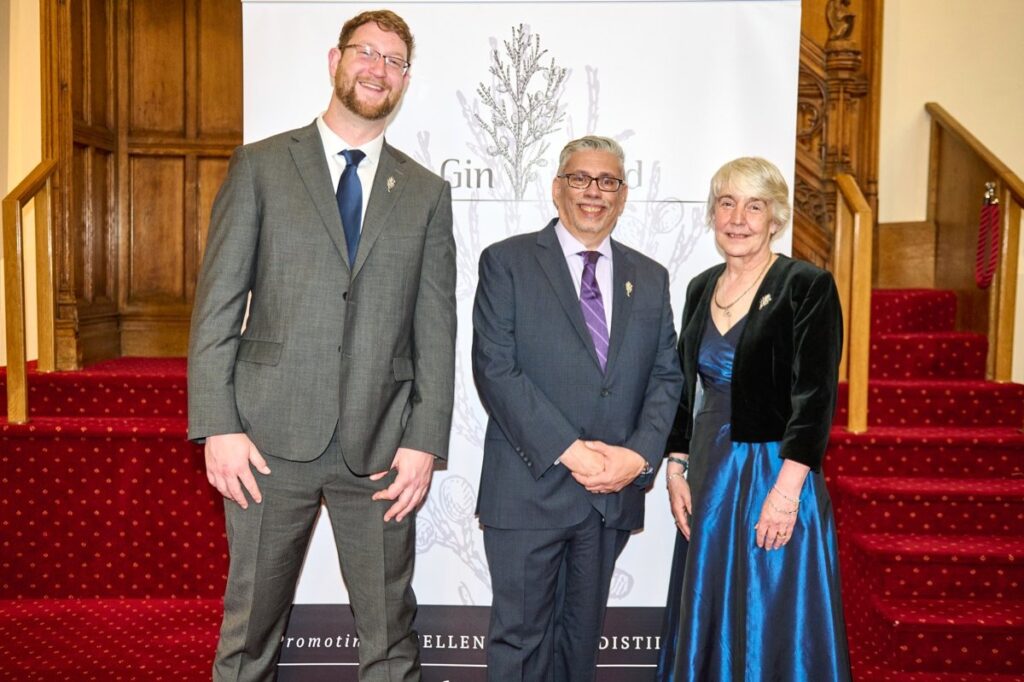 The Better Man Distilling Co. of Patchogue, New York, is proud to announce the induction of Anthony Gruppuso (president and founder) and Peter Cornillie (head distiller) as members of the London-based international gin industry member body, The Gin Guild. Gruppuso and Cornillie are two of the only eight current members and the fifth distillery inducted into Gin Guild of London from the United States.
As the newest American Gin Guild recognized Warden Rectifier, Gruppuso—and Cornillie as Rectifier—they have achieved the highest ranking in the spirits industry on two continents. The Gin Guild is a subsidiary of the Worshipful Company of Distillers, one of London's traditional livery bodies, which was incorporated by Royal Charter in 1638.
The historical role of the Worshipful Company of Distillers was to hold key responsibilities for the control and regulation of early gin distillers. Today, the Gin Guild is a spirits industry body, charged with protecting the gin trade and culture around the world. The Gin Guild promotes and encourages commitment to excellence in gin distillation and industry custodianship of the spirit category.
"With just over 300 members worldwide and only eight in the United States, it is a huge honor to be recognized in this way," said Gruppuso, who, along with Cornillie, was sworn in at a ceremony at Guild Hall in London, on May 5.
Gruppuso and Cornillie were recognized because of the innovative products like Eleysian Fields Lavender Gin, Moonstruck Citrus Gin and Red Horizon Apple Forward Gin produced by The Better Man Distilling Co.
"This is a very rare and distinguished honor," said Gruppuso.
At the ceremony, the new members were installed as Gin Guild members in the presence of Lesley Gracie, Grand Rectifier and Master Distiller of Hendricks Gin and Director General, Pal Gleed. The new members swore the Guild oath to protect the spirit's quality and production around the world, while symbolically holding juniper berries (the key botanical in gin).
"Distilling and gin in particular is a passion of mine," said Gruppuso. "I'm devoted to continuous education and innovation in the spirits industry. What we do here is for the love of the spirit," he said, noting that The Better Man Distilling Co. also utilizes a 35-L test still to aid in the creation and production of new craft spirits.
"We look forward to continuing to work on new and innovative craft spirits and to continue to protect the gin trade as a reputable craft here in the United States and abroad," he said.