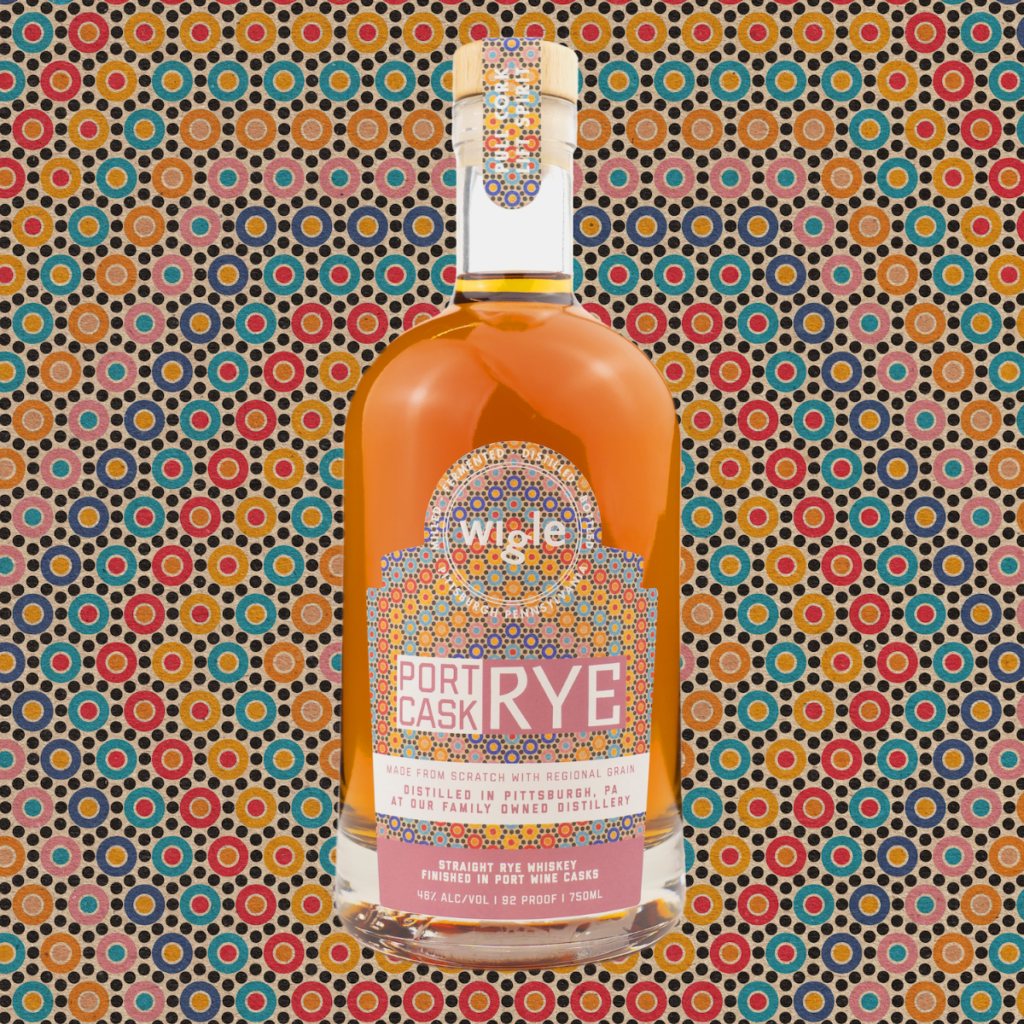 Pittsburgh-based Wigle Whiskey announced a redesigned look for its 5 Year Wigle Port Cask Rye. The bottle now boasts artwork of renowned local tattoo artist Tomas Garcia.
Garcia originally hails from, Spain and has called Pittsburgh home for nearly a decade. He is known for a unique dot-work pattern style that is reflected on the new Port Rye Whiskey label. Garcia is currently tattooing at Cannonsburg's Old Soul Tattoo.
This opulent spirit begins with regionally-sourced organic rye and organic wheat as well as organic malted barley. Wigle mills, mashes, ferments and distills Port Cask Rye in small batches. The high-proof rye spirit is then transferred to charred, new American oak barrels for aging. This batch was aged for three and a half years in new oak before finding its home in port wine barrels for an additional 18 months. 
After aging in port wine barrels, the resulting whiskey has a brilliant violet tinted hue and a lavish finish: the sweet, vinous flavors imparted by the port barrels harmonize with the strong character of the rye whiskey and elevate it to create a complex, full-bodied whiskey. Aged for a total of five years, Wigle Port Cask Rye Whiskey is bottled at 92 proof and is best enjoyed neat or on the rocks.