Pittsburgh-based Wigle Whiskey is honored to announce a collaboration with the gang from the hit TV sitcom "It's Always Sunny in Philadelphia." Wigle helped bring to life two versions of Four Walls Whiskey in celebration of the show's 15 years on air.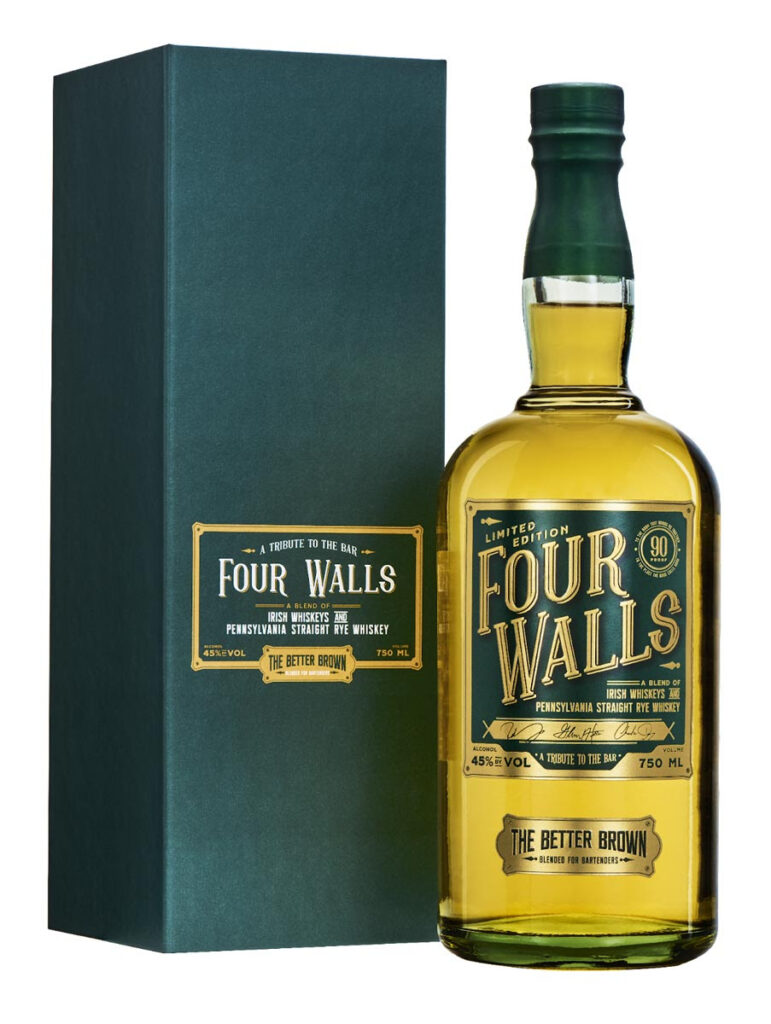 The 90-proof bartender's blend version of Four Walls blends classic Irish triple distilled grain whiskey and pot still malt aged five years in ex-bourbon casks, as well as Wigle Straight Pennsylvania Rye Whiskey. It retails for $89.95 per 750-mL bottle.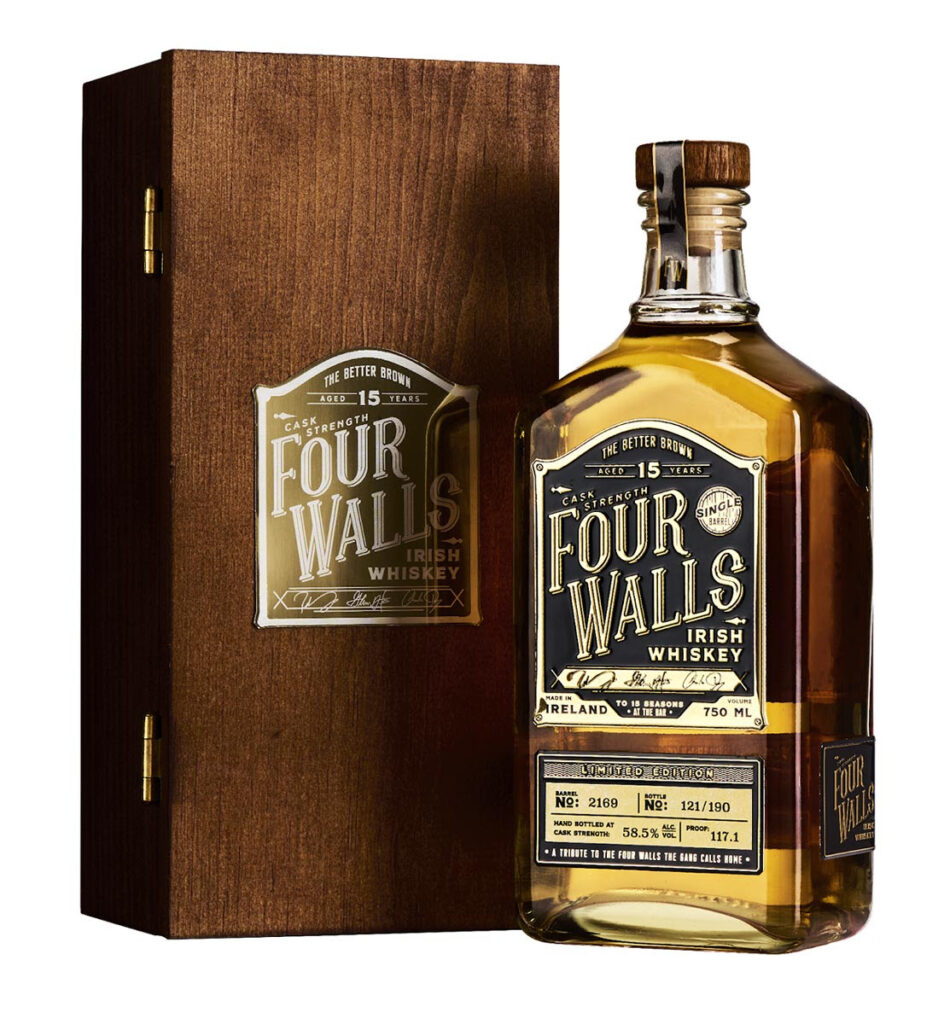 The cask strength, single barrel collector's edition of the whiskey is exquisite single malt, cask strength Irish Whiskey, selected and imported by the gang and filtered and bottled by the Wigle team. It represents the finest of what an Irish whiskey offers. These extremely limited, single-cask expressions—made in traditional pot stills and matured in ex-bourbon barrels for 15-plus years—resulted in just 755 bottles for public sale. Beyond the rare liquid, this collector's edition includes autographed cards from Glenn, Rob and Charlie, and an engraved wooden and mirrored box. Profits from this limited drop benefit 501c3 charities that support the bartending community. It retails for $999.95 per 750-mL bottle.
Four Walls Whiskey was created as a tribute to Paddy's Pub, one of the most important places in the lives of the characters on the show, and the place that has brought their story to the world. This limited release is a way to give back to the people and places that have meant so much to them over the years. Profits from Four Walls will be donated to 501c-3 non-profit organizations benefiting the bartending community including the Pennsylvania Restaurant & Lodging Association's HARP (Hospitality Assistance Response of Pennsylvania).
The gang—Glenn Howerton, Rob McElhenney and Charlie Day have always had a knack for crafting fine things together. The trio created the show, which has now become the longest-running live-action sitcom in television history. In addition to writing, producing, starring in and occasionally directing the series, Glenn, Rob, and Charlie now run a podcast devoted to deep-diving into the history and lore behind the show.