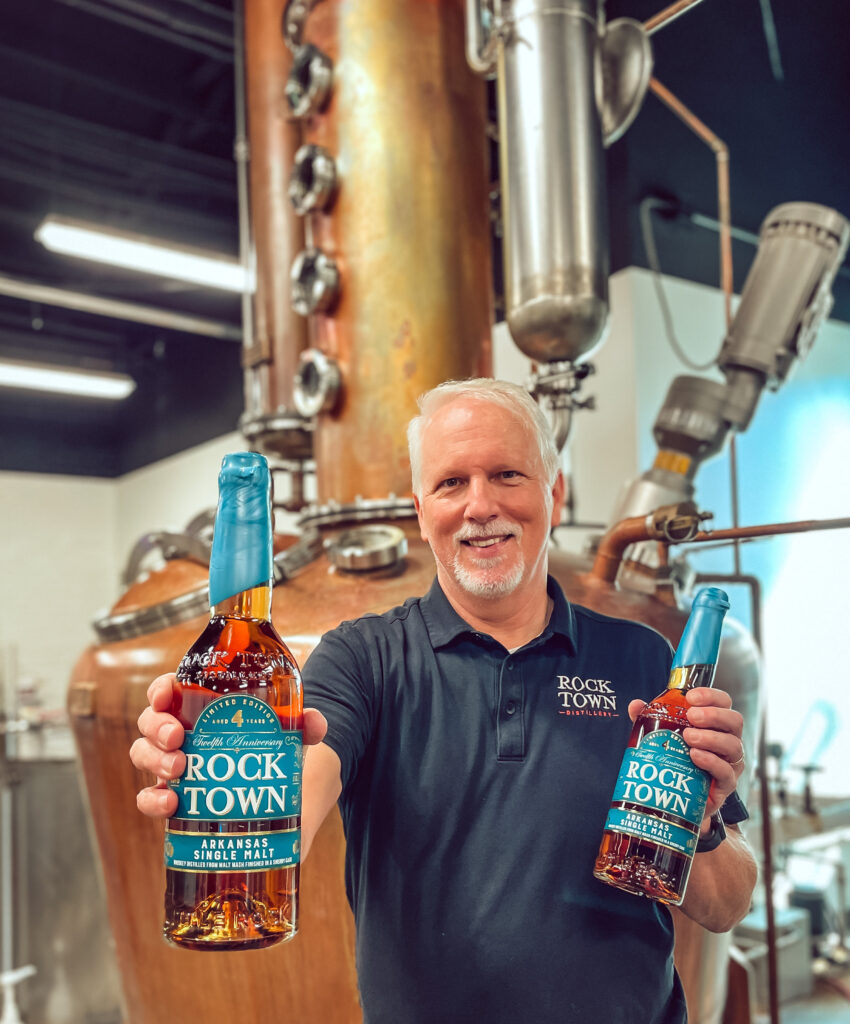 Rock Town Distillery of Little Rock, Arkansas, introduced Arkansas Single Malt, its 12th anniversary release.
Rock Town aged the whiskey in used bourbon barrels for 22 months and then took those barrels and dumped them into a re-charred sherry cask, back in 2019, aging it for an additional 34 months. According to the distillery, the total aging time was 56 months or 4.7 years. Of course, some of the whisky in the batch is much older but that's the minimum age in the batch.
The 500-L sherry cask used to age this whiskey is from the Jerez region of Spain and came from a sherry producer called Bodegas Alvear. This cask was also used to age Rock Town's 7th anniversary whiskey, but the distillery re-charred it prior to aging the 12th anniversary malt in it.
Head distiller Phil Brandon has a love for single malt whiskey which has led him to increase the amount the distillery has been producing over the last few years. Brandon is so passionate about American single malt whiskey that he has become a member of the American Single Malt Whiskey Commission (ASMWC). The ASMWC was formed in 2016 to address the growing need for American-based producers to define the category in order to protect, educate, promote and ultimately grow it.
Bottles of this Distillery Exclusive Anniversary Whiskey go on sale TODAY at 4 PM at our Distillery in downtown Little Rock, Arkansas. Cheers to 12 years and many, many more to come!
Tasting Notes
NOSE: Chocolate covered maraschino cherries
PALATE: Nutty fruit and dark malt
FINISH: Dark coffee and chocolate
Mashbill
A blend of batches that included Irish malt, brewers malt, caramel malt and brown malts