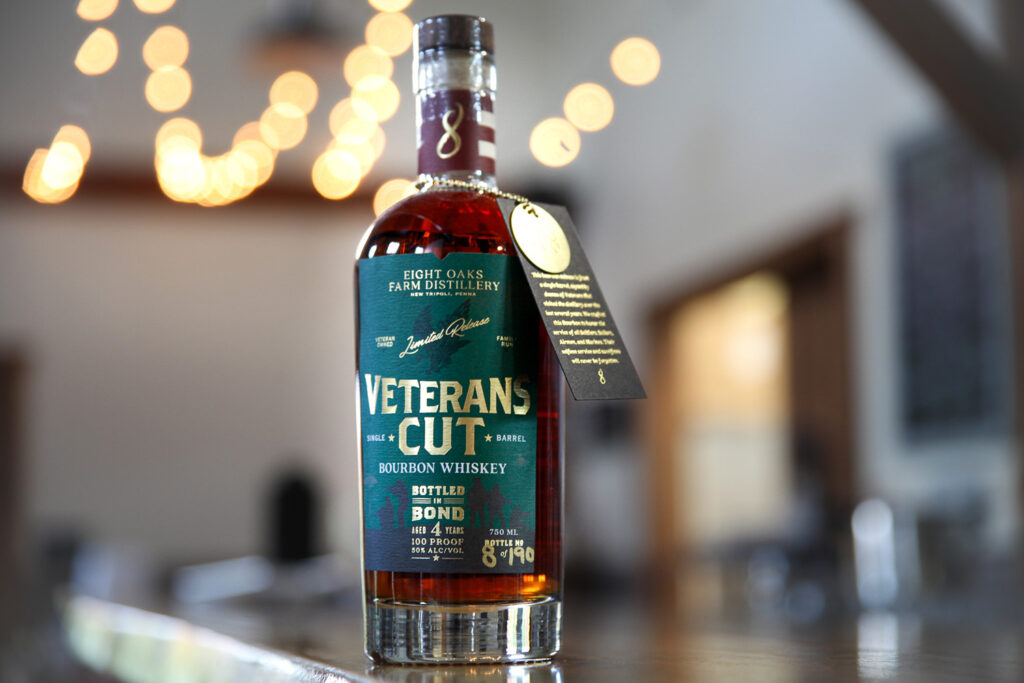 Earlier this week, Eight Oaks Farm Distillery of New Tripoli, Pennsylvania, released a new batch of their popular Bottled-in-Bond Bourbon, Veterans Cut.
The distillery crafts this bourbon to honor the service of all Soldiers, Sailors, Airmen and Marines. Their selfless service and sacrifices will never be forgotten.
This bourbon is double-distilled and aged to perfection in hand-selected American white oak barrels. It has balanced notes of vanilla and honey, a touch of smoke, and a slightly peaty finish with hints of spice and dried cherry. 
Bottles are $79.99 plus tax, with $10 of every bottle going to the Northwestern Lehigh Veterans Memorial. There is a two-bottle limit. 
Eight Oaks encourages those who buy a bottle to use #8VeteransCut and share a picture of it on their social channels. On Dec. 30, the distillery will pick a winner for a used Eight Oaks whiskey barrel.