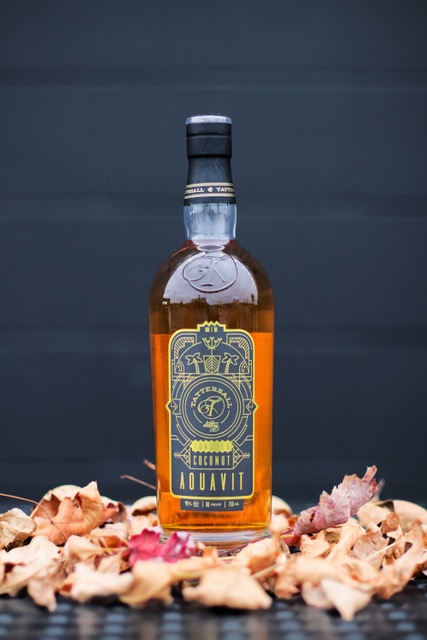 Minneapolis-based Tattersall Distilling announced the launch of Toasted Coconut Aquavit. Warm and complex with a tropical hint, this new spirit takes Tattersall's Double-Gold winning Aquavit and rests it on toasted coconut for an unexpected twist on the classic. Toasted Coconut Aquavit is now available in five states including MN, WI, NE, MI and GA.
"We've been making small batches of Toasted Coconut Aquavit for several years in our cocktail room," says Dan Oskey, founder and chief operator of Tattersall Distilling. "18th & Central is our original and most famous cocktail that uses this spirit – it's a mix of toasted coconut-infused Aquavit with pineapple and lime juice. This drink works so well because caraway, the primary botanical in our Aquavit, blends beautifully with tropical flavors, which is not obvious since you don't see the combination very often. Over the years, we've received numerous requests to create the product officially, and we're thrilled it's finally here."
Toasted Coconut Aquavit is best enjoyed with pineapple or lime cocktails or as a substitute for rum in tropical drinks. Product specs include:
* 80 proof / 40% abv* 750 ml bottles * MSRP $27.99
Several of the top restaurants and bars across the Twin Cities are already incorporating Toasted Coconut Aquavit in their bar program including Spoon & Stable, Centro, Hai Hai, and Hola Arepa. Additionally, consumers can purchase the spirit at many notable retailers including Lunds/Byerlys, South Lyndale Liquors, Surdyk's, and Hennepin Lake Liquors.
For more information, please visit: https://www.tattersalldistilling.com/