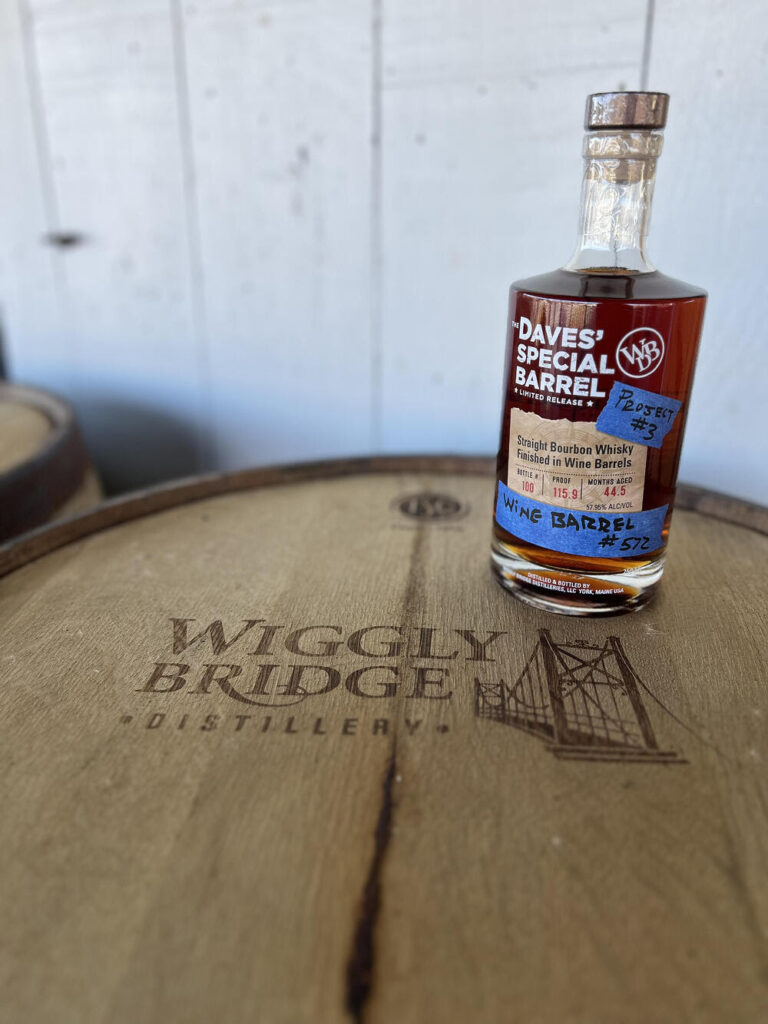 York, Maine-based Wiggly Bridge Distillery announced its latest limited whiskey release: Dave's Special Barrel Project #3. Only 86 bottles of the 115.9-proof spirit will be available on Friday, Nov. 11 for $159.99 each.
This project was born from an ex-bourbon barrel that White Mountain Winery in North Conway, New Hampshire, used to age a dessert wine. The wine was 50% green apple, 25% Maine blueberries and 25% pear.
The day the Wiggly Bridge owners dumped barrel #572, the initial flavor note they enjoyed was a smooth mid-palate experience. The blueberry notes kicked in after a couple of seconds which was accompanied by vanilla notes. This developed into a the flavors of blueberry crumble with vanilla ice cream. These notes engulf the palate for several minutes and is a full sensory experience filled with robust flavor.