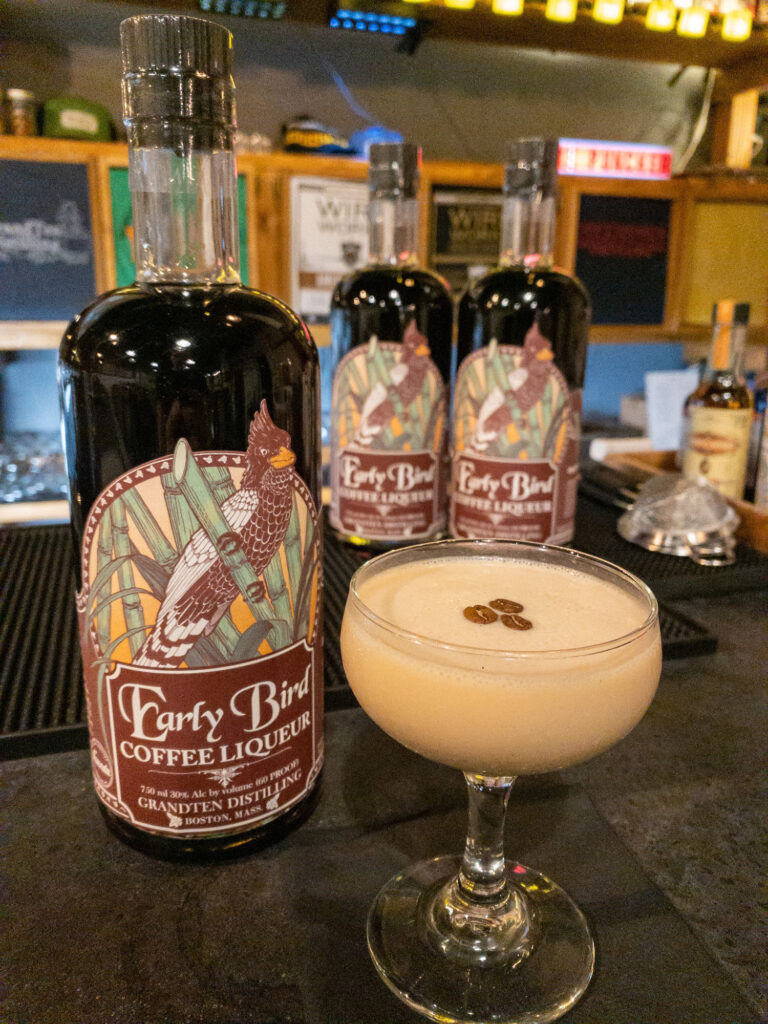 Boston-based GrandTen Distilling is launching an all-new coffee liqueur called Early Bird. The 60-proof, rum-based liqueur is sweet and rich—bound to be a new cocktail favorite.
GrandTen's new Early Bird Coffee Liqueur brings in a rich coffee flavor without any of the bitterness. This rum-based liqueur uses coffee from Fazenda Coffee Roasters of Dedham, Massachusetts, alongside chocolate, creamy caramel and cashews for a uniquely sippable spirit. Wonderful as a solo sipper and plays well in espresso martinis or White Russians. 
Early Bird Coffee Liqueur is available in 750-mL bottles ($32.00 each) to buy in the South Boston distillery or try out at the bar (Thursday-Sunday) and also in retail liquor stores throughout Massachusetts. For more information, visit www.grandten.com.