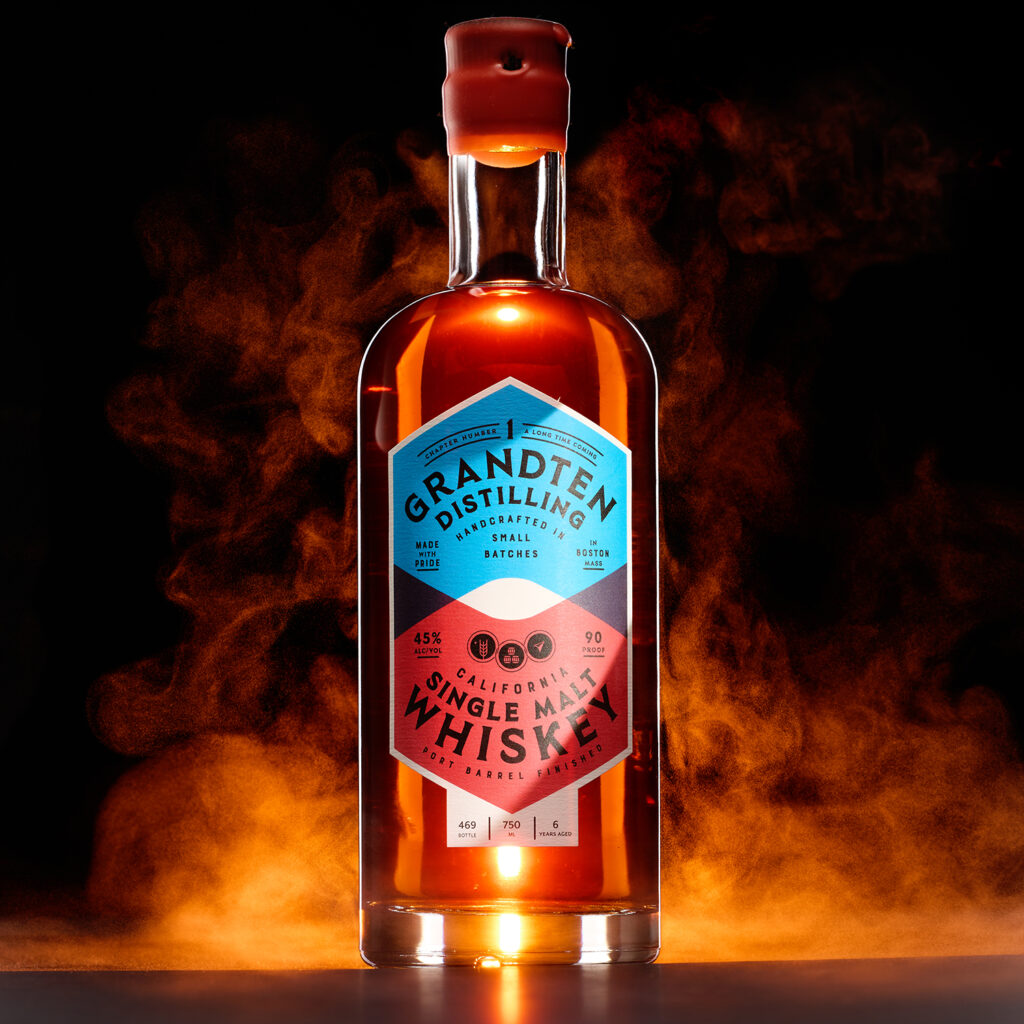 Boston-based GrandTen Distilling announced the launch of their new line of limited-edition American whiskey, GrandTen Whiskey. The company is kicking things off with their first spirit, Chapter 1 – A Long Time Coming, which is now available for purchase at their Southie location and at liquor stores throughout the state, while supplies last.
GrandTen Distilling is known for its passion for creating high-quality spirits and their new line of American whiskey is no exception, with Chapter 1 – A Long Time Coming showcasing the distillery's dedication to producing premium spirits. The whiskey is made using a unique blend of grains and aged in oak barrels to achieve a smooth, rich flavor.
Chapter 1 – A Long Time Coming begins with a nose of dark fruit combined with sweet malt. Themes of fruit, oak, and spice permeate the experience of this six-year-old single-malt whiskey. It was distilled in California and aged in new oak barrels before being transplanted to Boston in port barrels to round out the whiskey. Perfect as a solo sipper or in a classic Old Fashioned or Whiskey Sour. 
While supplies last, Chapter 1 – A Long Time Coming is available in 750 mL bottles ($69.00) for purchase at the South Boston distillery and bar (Thursday-Sunday), and is also available in liquor stores throughout Massachusetts.
For more information, visit www.grandten.com.