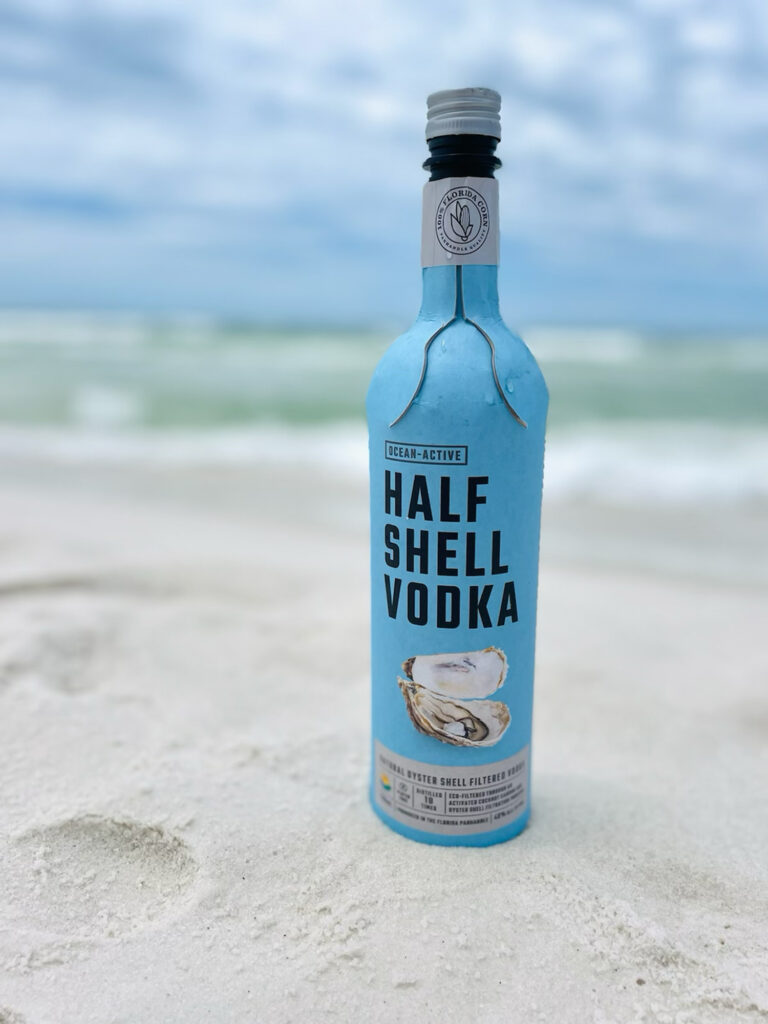 Half Shell Vodka, the newest spirit developed by Santa Rosa Beach, Florida-based Distillery 98 and distributed by Breakthru Beverage Group, is packaged in a recyclable paperboard bottle. Made from 94% recycled paperboard, Half Shell Vodka's Frugal Bottle embodies the Florida Panhandle's legacy of community and sustainability by using 6x less carbon than traditional glass bottles.
"When we discovered the Frugal bottle in the U.K., we immediately realized that this packaging represents the future for our industry," said Distillery 98 co-owner Harrison Holditch. "We hope that our commitment to Half Shell's transformative bottle persuades more companies to embrace environmentally friendly packaging."
Half Shell's dedication to sustainability extends far beyond packaging, encompassing everything from ingredient sourcing to the incorporation of circular economy principles into the company's business practices. Half Shell sources its corn locally from the Florida Panhandle and leverages a distillation process that features a one-of-a-kind activated coconut carbon and oyster shell filtration system. The family-run distillery also partners with local farmers for the use of Half Shell's spent grains as livestock feed. While some distilleries can claim farm-to-bottle cred, far fewer can identify themselves as farm-to-bottle-to-farm. 
Half Shell Vodka heightens its company-wide homage to the Florida Panhandle with a blue bottle reflecting the Emerald Coast's world-class subtropical waters and a distillation process that harnesses shells from the Panhandle's economically important and ecologically vital oysters.
Half Shell Vodka is available for consumer purchase at Distillery 98 and local liquor stores throughout Florida's Panhandle and the Tampa Bay metro area (MSRP: $24.99). For more information, visit distillery98.com.