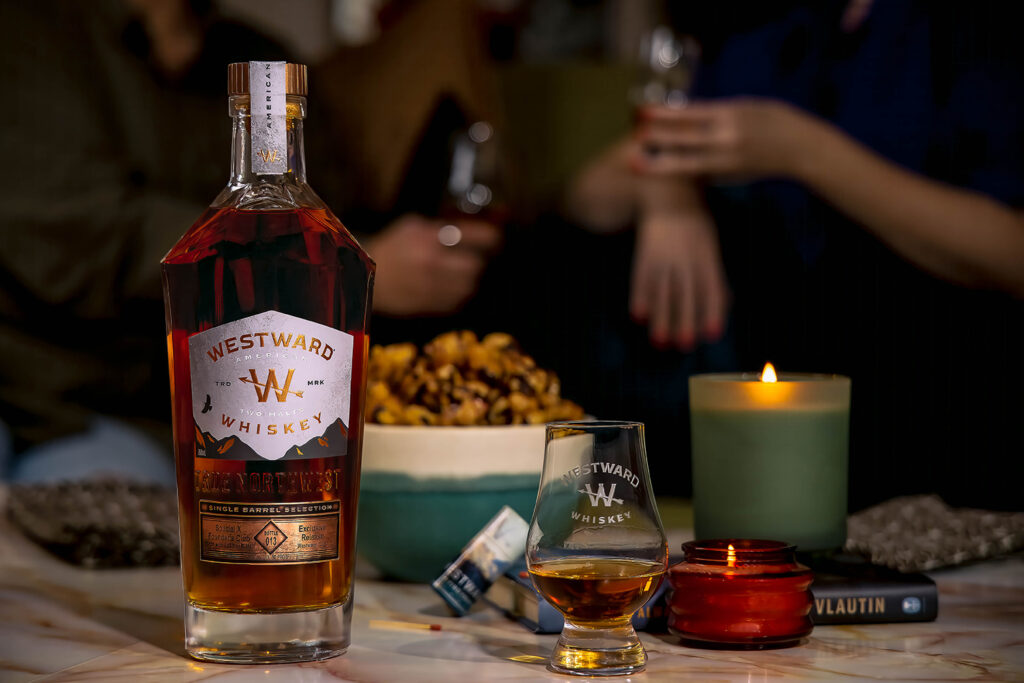 Westward Whiskey of Portland, Oregon, introduced its first 2023 Club release, Westward Whiskey Sauternes Cask. This limited offering combines the prestige of French winemaking with the innovation of the American Northwest.
"We're delighted to further elevate the Westward Whiskey Club experience for our members," said Miles Munroe, master blender at Westward Whiskey.  "Sauternes Cask showcases our commitment to sourcing the finest possible ingredients in the Northwest and belief that time in the barrel should enhance the flavors of our raw ingredients and amplify the fruity characteristics found in our whiskey." 
This release is now available for pre-order for Whiskey Club members, who can log in to customize their shipments. Additionally, new members who join the Westward Whiskey Club before February 20 are also eligible to receive this limited bottling.
Westward Whiskey Sauternes Cask
Westward's love for wine-finished whiskeys reaches new heights with the influence of Sauternes, a prized, late harvest dessert wine from the Bordeaux region. Finished for 14 months in Sauternes casks from one of France's Grand Cru Classé estates, which has earned the highest and most prestigious wine classification, the end result is a whiskey with unparalleled beauty; its savory fruity characteristics reflect both Westward's signature bright, tropical notes and Sauternes' rich and indulgent dried fruit flavors. It is 90 proof.
Tasting Notes:
Aroma: Honeysuckle, white peach, orange peel, vanilla pastry
Palate: Pineapple, vibrant tropical fruits, honey-drenched peaches, ginger, light oak, roasted nuts
Finish: Apricot, lemon, jasmine, orange blossom, cedar, tobacco, honey
The Westward Whiskey Club
Launched in 2019 and previously available exclusively in Oregon, the home of Westward Whiskey, the Club reaches consumers in more than 35 states — by far the largest and most national reach from any whiskey distillery. Members are granted exclusive access to club-only whiskey releases, club-only events led by Westward's team of experts, and fellowship with others who celebrate American whiskey innovation. 
Members can choose from two different tiers: Expedition Club and Founder's Club. Expedition Club members will receive one bottle of whiskey in Westward's four yearly Club releases (approx. $100 quarterly), and Founder's Club members will enjoy three bottles per quarter (approx. $300 quarterly). Shipping is available to more than 35 states. 
Other membership perks include The Westward Experience, a distillery tour and tasting offering an in-depth look into Westward's four-step production process of brewing, distillation, maturation and mingling and a guided tasting featuring several expressions of the brand's award-winning American single malt whiskies. Westward Whiskey Club members are also eligible to participate in exclusive Insider Tour and Tasting Experiences and other member exclusive events and classes, and receive 15% off all classes, ticketed events and merchandise. Expedition and Founder's Club members receive exclusive distillery access to taste and purchase archived whiskey, rare whiskey the company has laid down in its vault from previous years.