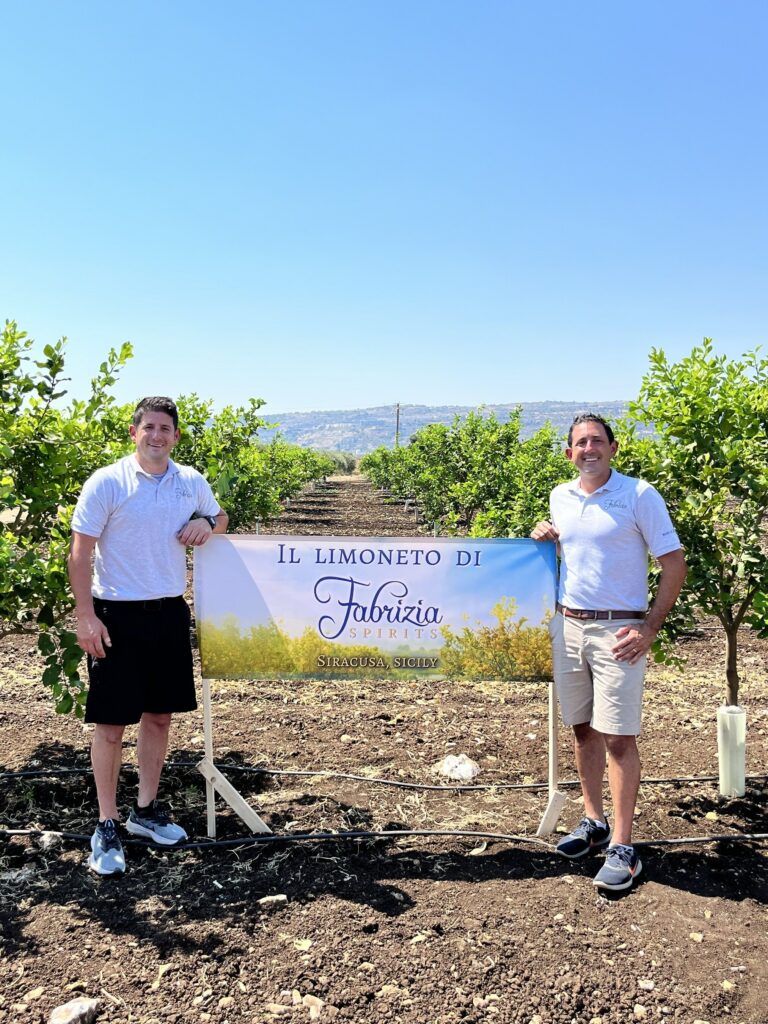 Fabrizia Spirits, a Salem, New Hampshire-based producer of limoncello, announces the establishment of their own lemon grove in Italy. 
"We are proud to announce that with the help of our lemon agricultural partner, Gruppo Villari, we have established our own lemon grove in Sicily," said Phil Mastroianni, co-owner and co-founder of Fabrizia Spirits. "Considering our humble beginnings, peeling lemons in the garage of our parent's home, this is a monumental achievement for the company.  These lemons are grown in a perfect microclimate in south eastern Sicily near Europe's largest active volcano, Mt. Etna. The rich volcanic soil and warm winds from the Mediterranean Sea produce the most fragrant lemons in the world.  We now control the fruit from orchard to bottle, and can ensure the highest quality finished product"
The lemons are hand picked, cleaned, and shipped directly to Fabrizia's facility in New Hampshire. Every lemon is inspected upon arrival, washed again, and peeled by their Italian manufactured lemon peeling machine, nicknamed Giuseppe. The Zest is then infused in pure alcohol, which produces the bright yellow color found in their Limoncello. The remainder of the lemon is juiced to form the foundation of their canned cocktails.
"The ability to source the finest fruit from Italy to produce our Limoncello freshly in the United States, without adding artificial coloring, flavors or preservatives, puts our company in a unique position to provide the USA market with an authentically prepared outstanding limoncello" said Nick Mastroianni, co-owner and co-founder of Fabrizia Spirits. 
To add traceability as part of their "Follow the Lemons" campaign, Fabrizia is installing a live webcam, which will overlook their grove near Siracusa, Sicily. Both the webcam and information on Fabrizia's Sicilian lemons can be found at https://www.fabriziaspirits.com/followthelemons