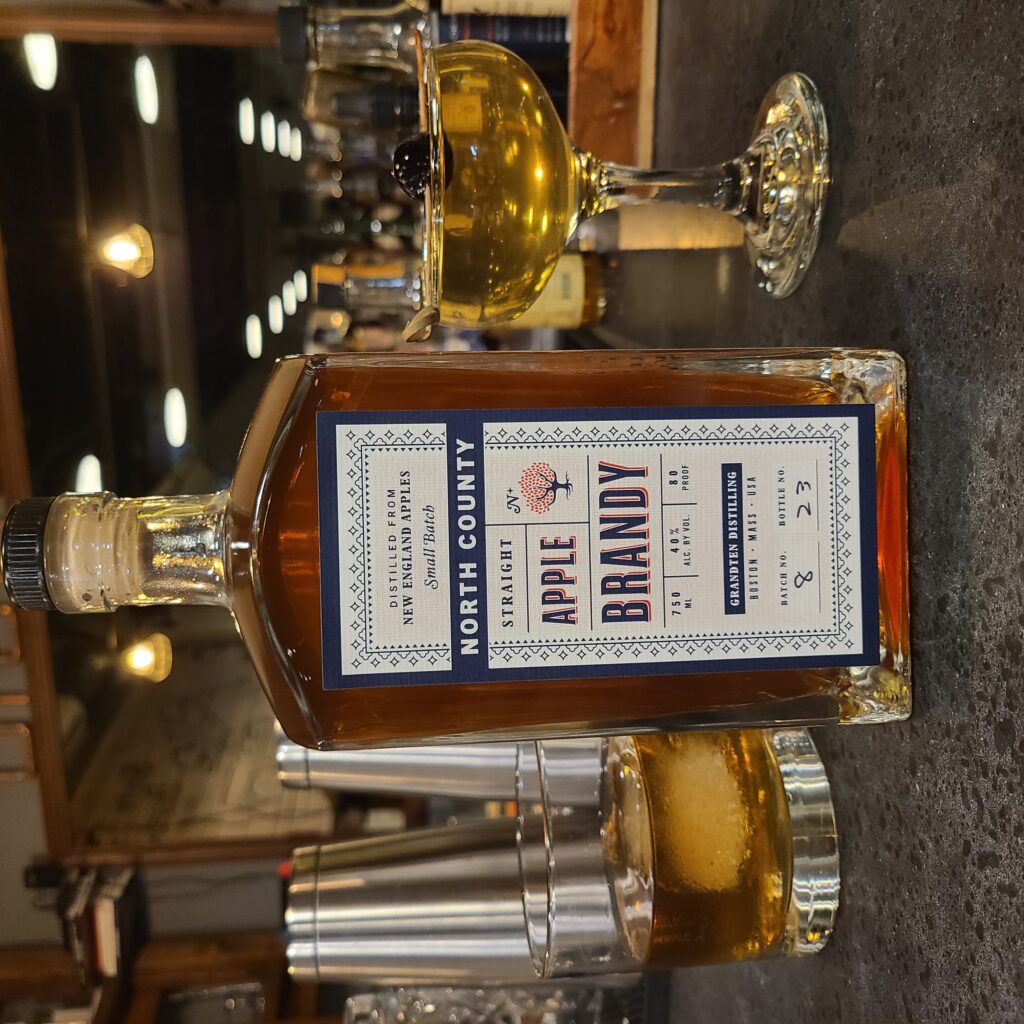 Boston-based GrandTen Distilling is releasing its eighth batch of North County Straight Apple Brandy, which sources apples from orchards across New England. The 80-proof spirits is hitting shelves across Massachusetts and will be available in the Southie distillery and bar on Oct. 1.
Each yearly release of this brandy is made from a single season of select apples from New England orchards that have been crushed (skins and all), double distilled in copper pot stills, and aged in oak barrels for four years. With a scent of vanilla and dry cider notes, this version of the smooth, lightly oaked spirit combines flavors of crisp McIntosh apples with a slightly peppery finish of rye whiskey.
North County Straight Apple Brandy can be enjoyed neat or on the rocks, in a brandy Hot Toddy, or used to level up an autumn sangria.