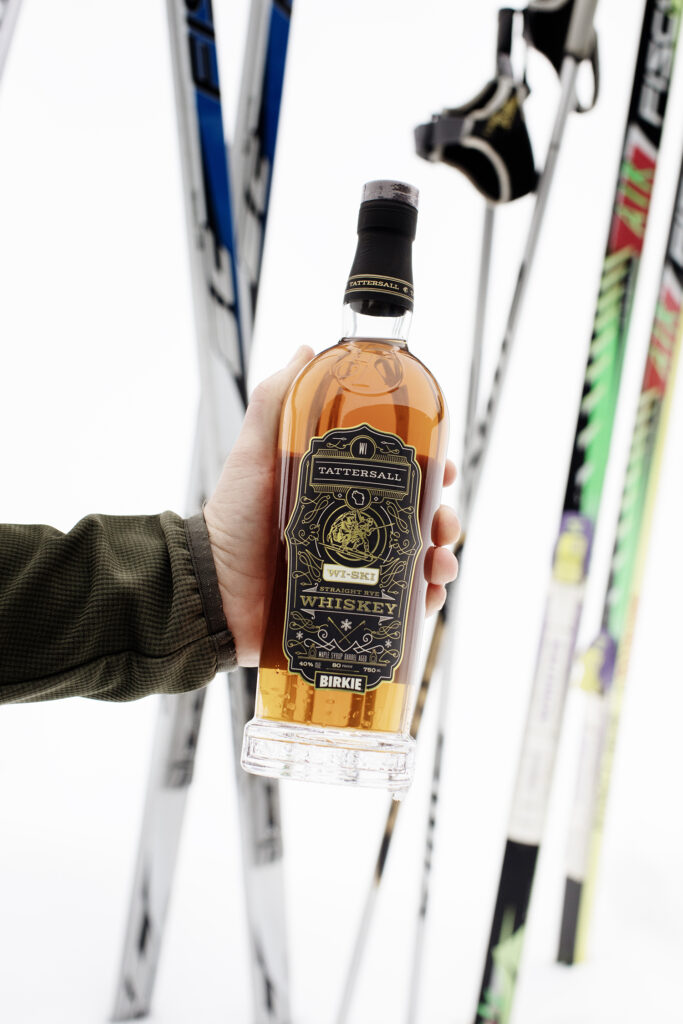 Tattersall Distilling of River Falls, Wisconsin, announced its partnership with the American Birkebeiner Ski Foundation (ABSF), the official non-profit and host of the cross-country ski event, the American Birkebeiner. To commemorate the 50th anniversary of the Birkie, Tattersall and the American Birkebeiner Ski Foundation released a limited edition collaboration spirit, Tattersall WI-SKI, a straight rye whiskey aged in used maple syrup barrels.
"The American Birkebeiner is one of the most iconic events in the country, celebrating winter unlike any other event," says Jon Kreidler, founder and chief officer of Tattersall Distilling. "The opportunity to become an official event sponsor, and partner with the organization to create this spirit has been amazing. We can't wait to participate in the race, cheer on the skiers and toast with a WI-SKI at the finish line!"
To create this unique spirit, Tattersall finished their three-year-old Straight Rye Whiskey in used maple syrup barrels. The maple syrup barrels were used Tattersall bourbon barrels that had most recently aged maple syrup in them for over six months. The finishing barrels add not only notes of maple syrup to the whiskey, but also subtle notes of the bourbon as well. The result is a robust, peppery sipper with a hint of sweetness that tastes even better after a day on the ski trails.
"It's always fun to bring two great brands together to create memories," says Jeff Hommes, ABSF Partnership Director. "Nothing compares to the American Birkebeiner or a Tattersall WI-Ski Old Fashion made from the finest Tattersall rye. We have brought these two iconic brands together to help celebrate 'Birkie Fever' with family and friends."
Consumers can purchase the spirit at retailers, bars and restaurants across Wisconsin and Minnesota including Marketplace Liquor, Angler's Bar and Grill, Flat Creek Restaurant & Saloon and Coop's Pizza in Hayward, WI. Proceeds from the whiskey benefit the American Birkebeiner Ski Foundation's work to build a new outdoor center at its Mt. Telemark Village property in Cable, Wisconsin. The WI-SKI will also be available at the Birkie Ski de She Camp and Race in Cable, WI over January 27-29, featuring 5-time Olympian Kikkan Randall.