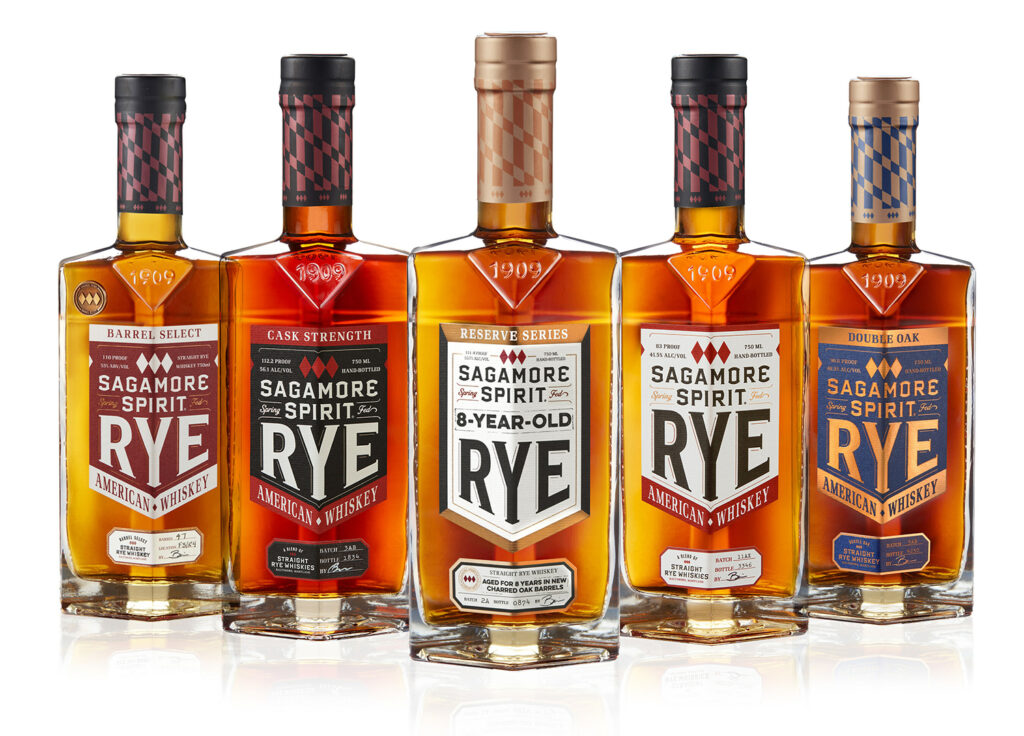 Baltimore-based Sagamore Spirit this week announced the release of its limited-edition Sagamore Spirit Reserve Series 8-Year-Old Rye Whiskey.
Almost a decade in the making, this 8-year-old straight rye whiskey is a testament to the power of time, patience and the skill of Sagamore Spirit's team of distillers. Aged in new charred American white oak barrels for eight years, this complex spirit brings forth dried cherries, clove, and smoked vanilla on the nose and flavors of candied ginger, sweet orange, molasses, and nut brittle for a bold palate that leaves a lasting finish. These indulgent flavors come together in a balanced, versatile, yet remarkably approachable 111.4-proof rye that can be savored neat, on the rocks or as the base for a warming seasonal cocktail.
"Our 8-Year-Old Rye Whiskey comes from some of the first liquid we put into barrels and set us on the path to where we are today," said Brian Treacy, Sagamore Spirit's co-founder and president. "More time in a barrel doesn't always translate to better whiskey, but this release shows what can come from careful, expert aging and thoughtful blending. The patience and care our distilling team took with this release dating back over eight years ago set the blueprint for the whiskies that would follow."
The new release marks the first time Sagamore Spirit 8-Year-Old Rye Whiskey will be available throughout Sagamore Spirit's entire domestic distribution footprint. An earlier iteration – available at the distillery and in select markets in 2021 – earned a Gold Medal from the ASCOT Awards and a Double Gold from the San Francisco World Spirits Competition. Since then, Sagamore Spirit's distilling team was focused on crafting a more widely available version that matched its predecessor in quality and flavor profile. It's part of the Sagamore Spirit Reserve Series – a collection of limited-edition rye whiskies that celebrate the legacy of Maryland distilling, with an unyielding focus on excellence from start to finish. Past releases include Port Finish, Rum Cask Finish and Sherry Finish.
Sagamore Spirit Reserve Series 8-Year-Old Rye Whiskey will be available beginning in March in 750ml bottles at a suggested retail price $79 – an exceptional value for an expression of this age.
While 8-Year-Old Rye Whiskey will only be available for a limited time, fans can enjoy Sagamore Spirit's core portfolio year-round with its Signature, Cask Strength and Double Oak rye whiskies that are leading the Maryland-style rye revival around the globe.