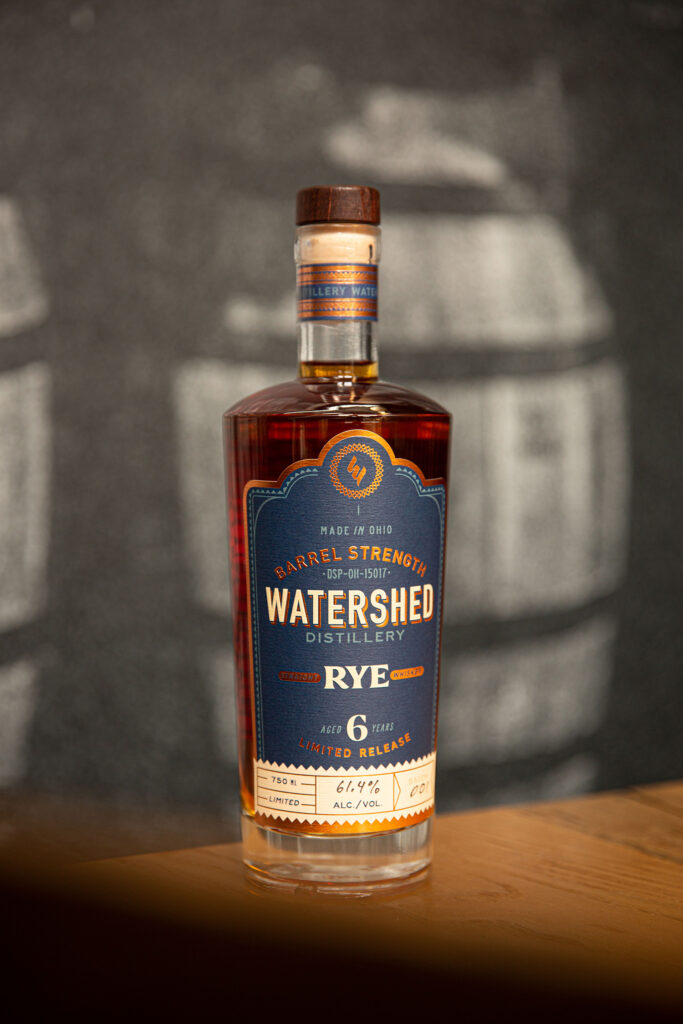 Watershed Distillery of Columbus, Ohio, is unveiling its most exclusive whiskey release yet with its first-ever rye. With just 125 bottles available (for now), the independent craft distiller will offer this barrel strength straight rye whiskey via lottery beginning on Feb. 2.
This 122.8 proof Watershed Distillery Straight Rye Whiskey is aged six years in a char four barrel with a mash bill of 57% rye, 36% corn and seven percent barley—making a unique rye for the whiskey enthusiast. Because of the craft distiller's distinctive mash bill, the well-aged spirit has a delicate spice characteristic but drinks less like a high rye and more like a bourbon. 
With a color of chestnut and burnished amber, the spirit carries an aroma of graham cracker, caramel and molasses, red apple and tart cherry. The mouthfeel is silky on the approach with a touch of lingering velvet and an initial flavor of spiced fig in brown sugar, stone fruit and butterscotch cake. The finish is reminiscent of red pear, pink peppercorn, spice cake and maple. 
"Rye is new and exciting for us, and we are hoping to help define the rye whiskey category in Ohio as this distinguished spirit continues its comeback," says Greg Lehman, CEO of Watershed Distillery. "We've put in a lot of consideration on the historical context of the product, ingredients and time spent in the barrel, and we think the result is one of our best whiskey releases to date."
While Watershed plans to continue production of its new offering with a permanent place in its portfolio in the future, only 125 winners will be selected via lottery for the opportunity to purchase this limited release. All winners can purchase a bottle for $89.99 at Watershed Distillery bottle shop on February 25 from 10 am to 5 pm. Any unclaimed bottles will be sold at 5:01 pm on a first-come, first-served basis. Must be 21 years or older to purchase. Limit one bottle per person; no shipping permitted by state law.  
To enter the lottery visit www.watersheddistillery.com/lottery.