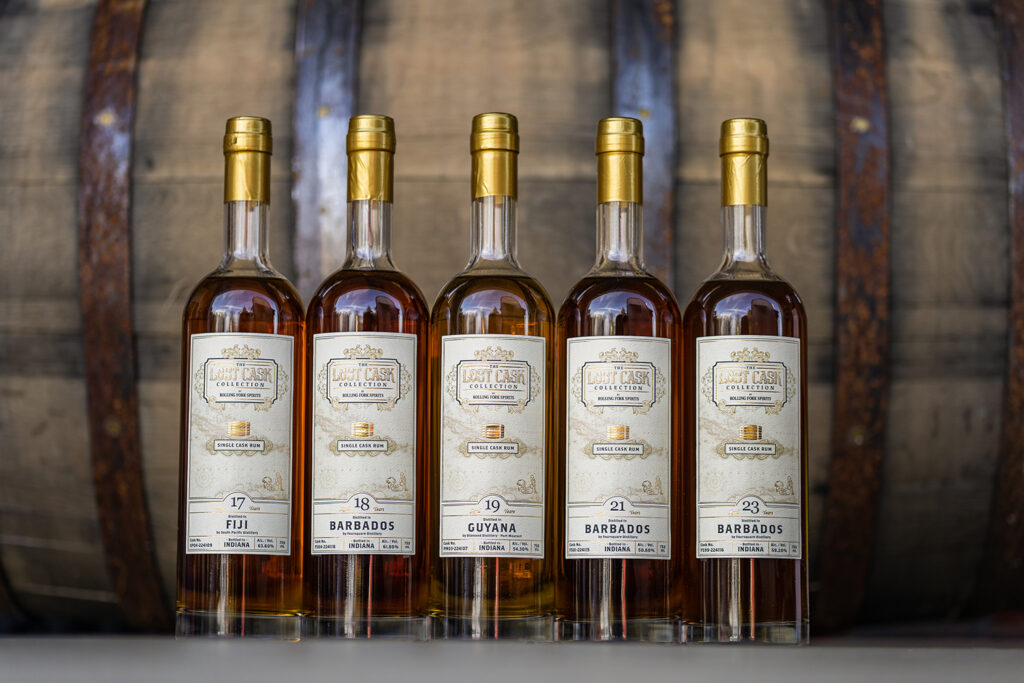 Louisville, Kentucky-based Rolling Fork Rum, an independent blender and bottler of aged rums, is now launching in 16 states, complementing its national online availability. Rolling Fork rums are unique in that each rum is matched with hand-selected whiskey casks leading to unique and complex flavor combinations.
"We think there's a huge gap in the U.S. when it comes to high-end rums," says Rolling Fork co-founder Turner Wathen. "We take a fresh approach to rum, sourcing high-end, single-distillery, cask-strength rums from the best distilleries on the planet and continuing to mature them in carefully chosen casks that bring really interesting flavors to the rum during secondary aging."
Rolling Fork was founded in 2017 and took its time sourcing exceptional rums. Their next mission was to find high quality casks from Kentucky's most notable distilleries that would bring complementary flavors to the rums. After years of aging different rums in a wide array of casks, founders Wathen and Jordan Morris know exactly which characteristics every cask brings to each rum, and they strive to make the best matches.
"When we choose casks, we look at everything," says co-founder Jordan Morris. "We look at what was in the cask previously, which cooperage it came from, the oak origins, char and toast profiles and more. All of these factors have an impact on the rum we put inside."
The Rolling Fork portfolio includes two collections: Lost Cask Collection and Single Cask Expressions. SRPs range from $85 to $299 per 750ml bottle.
If the name "Wathen" sounds familiar, it's because the family's history in Kentucky distilling goes back to the 1700s: Henry Hudson Wathen started Rolling Fork Distillery in 1788. Turner Wathen and Jordan Morris are bucking the Kentucky whiskey trend with Rolling Fork rums, but they're sticking with an old Wathen family motto: No finer spirits can be made.
Rolling Fork's debut product was Fortuitous Union, a blend of rum and rye whiskey that is named for its accidental creation. The first rum they imported – an aged Trinidadian rum — was meant to be aged in a series of rye, bourbon, port and sherry casks. At the facility, the rum was dumped into a tank that contained 5-year-old Indiana rye whiskey. "After the initial shock of what had just happened, we tasted it," says Wathen. "And realized it was delicious, so that is what we first bottled and sold."
In addition to Kentucky, Rolling Fork Rum is now available in California, Connecticut, Florida, Illinois, Indiana, Kansas, Kentucky, Ohio, Massachusetts, Missouri, Mississippi, Tennessee, Texas, New Jersey, New York and Wisconsin. Rolling Fork also is available online at Seelbachs.com. As independent bottlers, Rolling Fork delivers adventure to spirits enthusiasts through the history, complexity and variety of the finest rums in the world. Visit www.rollingforkrum.com or more information.