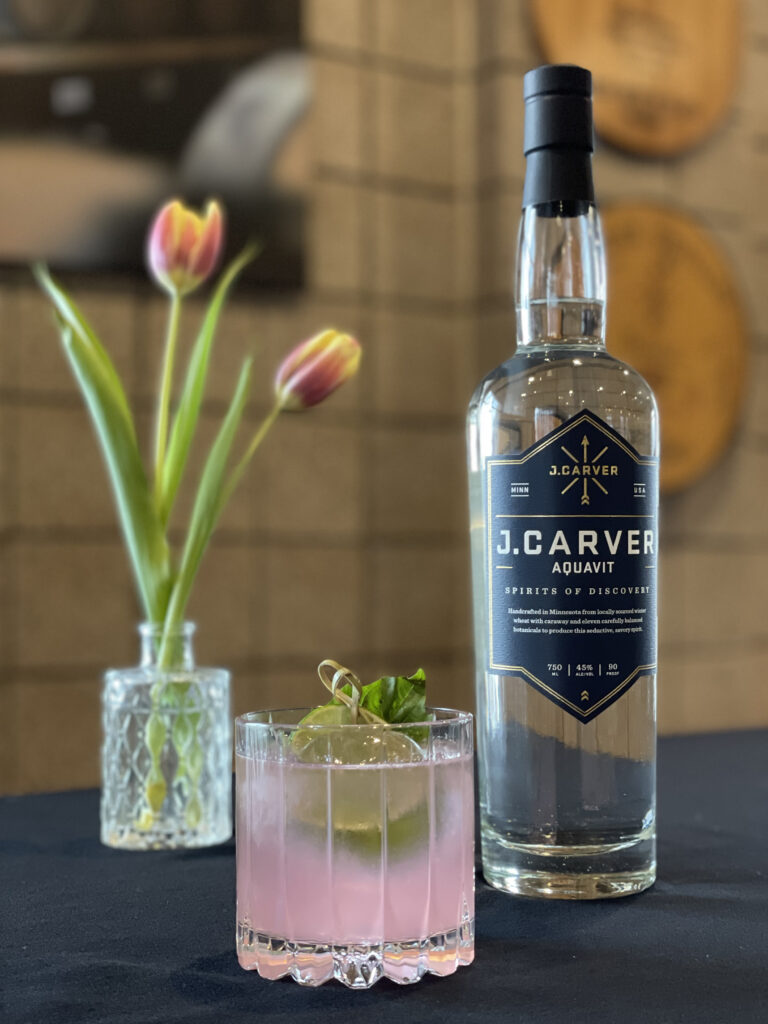 This cocktail features Waconia, Minnesota-based J. Carver Distillery's Aquavit, which has a 100% red winter wheat base and includes botanicals like caraway, fennel seed, anise, sweet orange, bitter orange, grains of paradise and dill.
Ingredients
2 ounces J. Carver Aquavit
1 ounce rhubarb basil and mint syrup
1 ounce lime juice
1 pinch of sea salt
Directions
Add Aquavit, syrup and lime juice to a shaker with ice and shake for 20 seconds. Add a pinch of sea salt to shaker. Strain and drain into a lowball glass with ice. Garnish with lime wheel and a sprig of fresh basil.
Rhubarb Basil Mint Syrup
Ingredients
2 cups sugar
1 cup water
2 cups rhubarb cut into 1 inch pieces
10 basil leaves
6 mint leaves
Directions
Combine all ingredients in a sauce pan and simmer until sugar is dissolved. Let the syrup cool and ingredients integrate for two hours. Strain off the rhubarb, basil and mint. Pour the syrup into a jar. Keep sealed and refrigerate for up to two weeks.