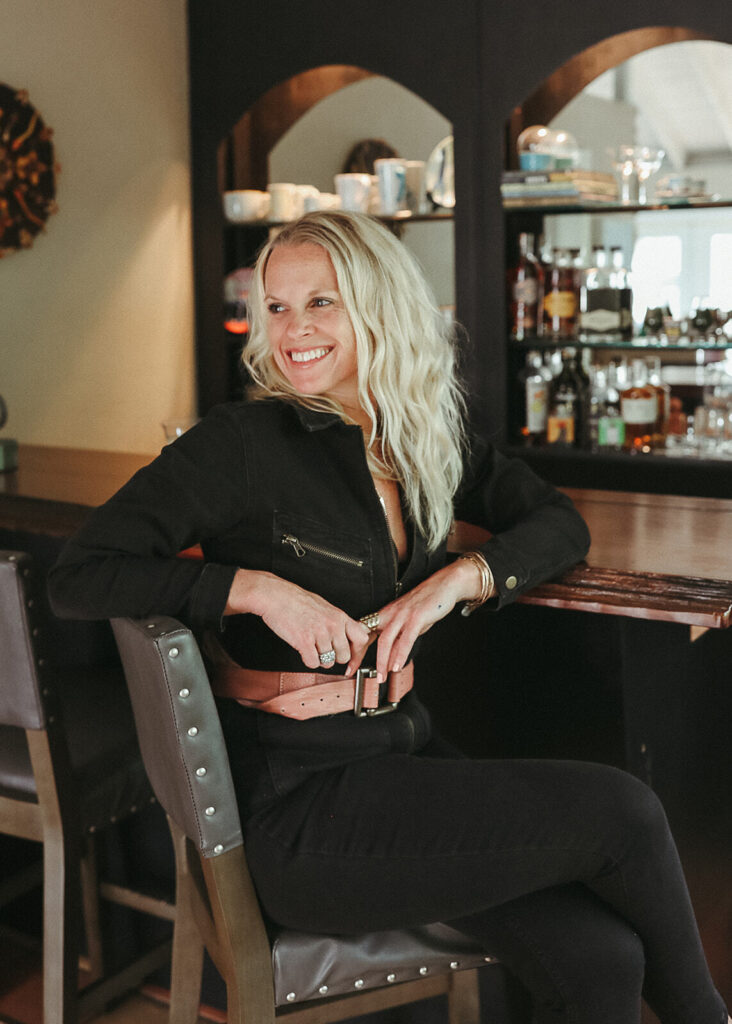 London-based Distill Ventures announces the appointment of Heidi Dillon as chief executive. DV's current chief executive, Frank Lampen, will continue to work in the business in his new role as founder and chair.
Since 2020, Heidi has successfully led DV's US business, and as chief executive, she will build on her track record, keeping DV on the leading edge of emerging drinks trends and finding and developing the most talented founders and their brands.
Heidi has played a central role in building DV's non-alcoholic drinks practice and has helped to shape perceptions of the segment, notably supporting the U.S. growth of non-alcoholic brand Seedlip, prior to it moving into the Diageo portfolio, and the launch of Ritual Zero Proof.
Heidi has also led the creation and launch of DV's 'Pre-Accelerator' program, which seeks to improve access to seed funding for entrepreneurs from historically underrepresented communities. 15 brands have received investment from Diageo through this program since its inception in July 2021.
The leadership transition marks the next stage of DV's growth story. Under Frank's leadership, the portfolio has expanded across high-growth and disruptive categories and today employs more than 500 people across the United States, Japan, Europe and Australia.
Celebrating its 10th anniversary this summer, DV's partnership with Diageo has become one of the leading corporate venture programs in the consumer-packaged goods space, supporting Diageo's ambition to be one of the best performing, most trusted and respected consumer products companies in the world. To date, DV has facilitated five acquisitions by Diageo, including the original non-alcoholic distilled spirit Seedlip, Australian cold brew coffee liqueur Mr Black, Japanese rice whisky Kikori and German vermouth Belsazar.
Being a vital part of Diageo's growth strategy and supporting its 'Society 2030: Spirit of Progress' initiative will remain key strategic pillars for DV. The accelerator will continue to invest in and support new and emerging categories and brands targeting growing consumer lifestyle occasions, whilst doubling down on its efforts to drive diversity across the industry and supporting brands championing grain-to-glass production techniques and sustainability initiatives.
Heidi Dillon, chief executive officer, said: "Over the last decade, DV has demonstrated its strengths in spotting trends early and finding great founders and brands. We've proudly supported companies that are creating entirely new categories like non-alcoholic spirits and New World Whiskies."
"As CEO and together with the team, we will strengthen our commitment to elevating diversity and gender representation. Putting the changing consumer at the heart of all of our thinking enables continued innovation and transforms the way we interact with the spirits industry, driving the next decade of growth."
Frank Lampen, founder & chair, said: "An enormous part of DV's success comes from the founders, and we're privileged to have had such amazing entrepreneurs trust us to help build their brands. Diageo has also been a vital partner – they are uniquely placed to understand opportunities within the global drinks market and have proven their willingness to embrace innovation and new ways of thinking."
"Our global team of 30 drinks experts is ready to shape the next ten years under Heidi's leadership and incredible team building skills. With her clarity of vision, commitment to DV and her position as a role model for inclusivity and driving change, I look forward to supporting her as we shape both DV's future and the global drinks industry."
Eugene Khabensky, Diageo VP of Global Ventures, said: "DV has become an integral part of Diageo's acquisition and growth strategy, and under Heidi's leadership I've no doubt that we'll continue to build the next generation of iconic brands together."
"Frank's leadership and contribution to DV and Diageo has been immense in helping DV become what it is today – an industry-leading accelerator program. I'm incredibly proud of what our collaboration has been able to accomplish over the last ten years, and I'm excited to see what we can achieve in the next ten."