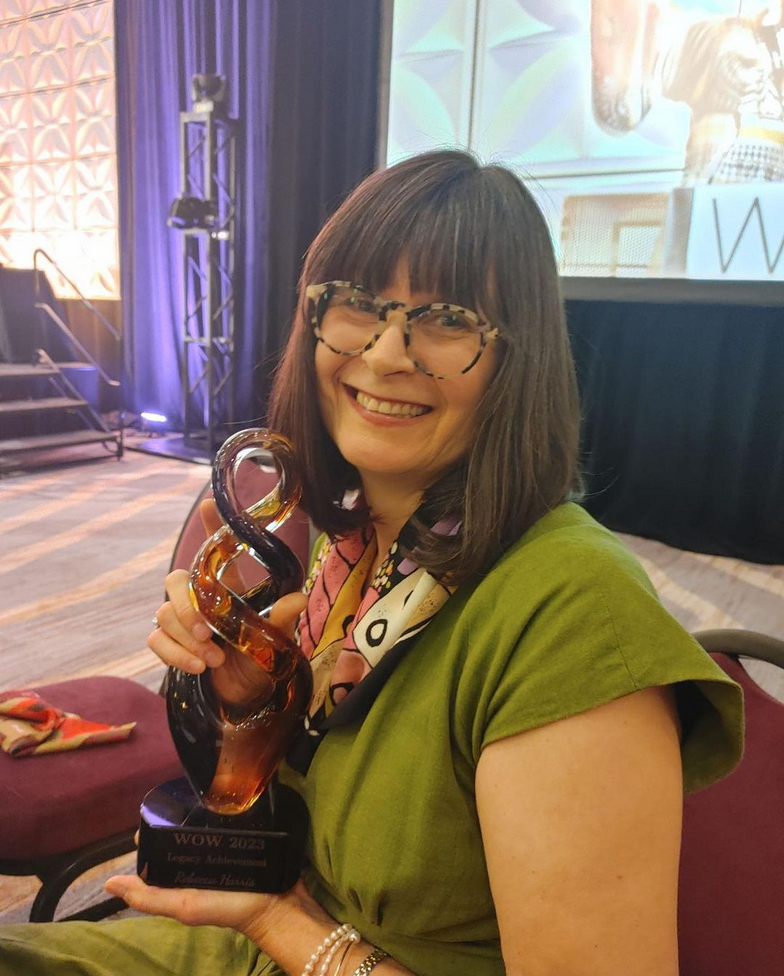 In Louisville, Kentucky, on Aug. 25, the Bourbon Women organization hosted the Women of Whiskey Awards. Awards were given in many categories, including Master Distiller/Production Manager of the Year, Master Blender of the Year, and the pinnacle of the ceremony, the Legacy Achievement Award, which was awarded to Becky Harris, founder and chief distiller at Purcellville, Virginia-based Catoctin Creek Distilling Co.
Each year, Bourbon Women opens nominations for companies, communities, establishments, media companies, and groups to nominate women they feel represent the top movers and shakers in the industry. A small group of five industry experts judge the applications with a scoring rubric based on how well the individual's submitted information displays the criteria for that award. The judges will remain anonymous and are not influenced by the companies and brands that support Bourbon Women, the Bourbon Women Foundation, or the WOW awards.
By awarding the Legacy Achievement Award to Becky Harris, Bourbon Women acknowledges Becky's vast body of work both as a working distiller at Catoctin Creek for the past 14 years, but also as a tireless champion and advocate for the spirits industry through her work as the first female President of the American Craft Spirits Association, where she was particularly instrumental in gaining FDA approval for distilleries across the nation to respond to the COVID pandemic. She also help found and sits on the board of the STEP-UP Foundation, which offers meaningful internship opportunities to under-served communities in the distilling industry.
"I am so proud of her," said Scott Harris, founder and general manager of Catoctin Creek, who also happens to be her husband. "When we started this business, Becky was a good sport to distill my whisky for me. I never would have thought how she would take the reins of leadership in this industry and work so hard to make it a better, more inclusive industry. She is amazing!"
You can learn more about the Women of Whiskey Awards at: https://bourbonwomen.org/wow-women-of-whiskey-awards/
Bourbon Women was founded by Peggy Noe Stevens with the vision of being leaders creating empowering and spirited environments for fearless whiskey women through exceptional adventures and experiences; blending spirits education, personal development, community and entertainment in our whiskey world. Their mission is to create an empowering spirits environment by masterfully blending knowledge, community, fellowship and fun. Learn more about Bourbon Women at https://bourbonwomen.org