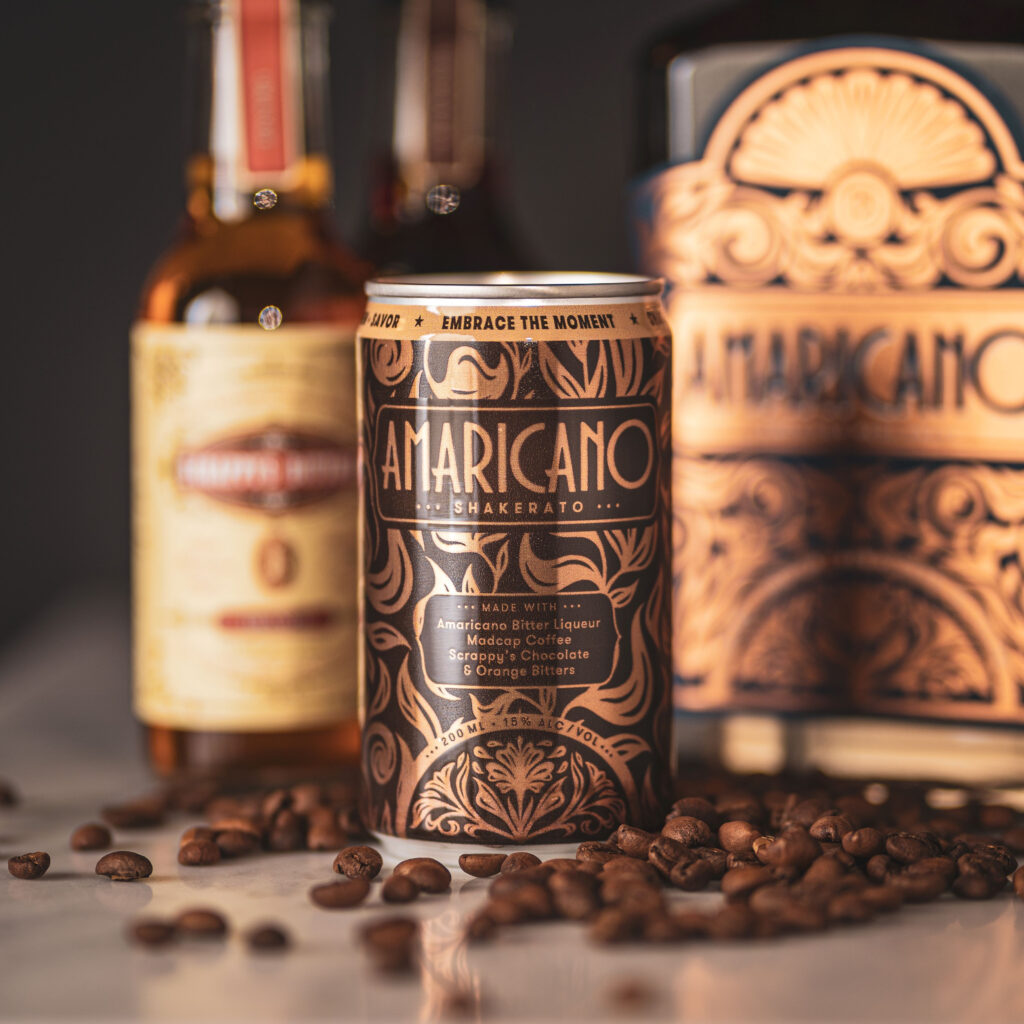 Seattle-based Fast Penny Spirits has launched the company's first ready-to-drink cocktail. The Amaricano Shakerato is a canned cocktail that combines Amaricano Amaro, Madcap coffee, and Scrappy's Bitters.
The woman-owned, certified B Corp amaro distillery has been developing the recipe for two years.
A mesmerizing blend of amaro, coffee, chocolate and orange bitters, nitro-dosed Shakerato unveils a rich velvety texture that gracefully marries the robust notes of coffee and amaro with delicate hints of cocoa, citrus, and spice resulting in a harmonious symphony of flavors and a luxurious finish.
"We are very excited to launch the Amaricano Shakerato," said Jamie Hunt, Fast Penny Spirits founder and CEO. "We've been working on the recipe for a long time and the result is a beautiful cocktail."
Starting September 12th, Amaricano Shakerato will be available on Fast Penny Spirits' website for shipping to over 30 states and at their Bottle Shop + Tasting Deck. It will soon be available with Fast Penny's Amaricano Rossa and Amaricano Bianca at retailers, bars, and restaurants in California, Georgia, Louisiana, Minnesota, New York, Oregon, Tennessee, and Washington.
The distillery is open to the public to pick up bottles, enjoy cocktails, and learn about amaro during open hours at the FPS Bottle Shop + Tasting Deck, where they serve cocktails and often host pop-ups. Currently open Thursdays 4-7 p.m., Fridays 4-9 p.m., Saturdays 1-6 p.m., and Sundays 1-6 p.m. at 1138 W Ewing St, Suite B, Seattle, WA 98119.
For more information, follow Fast Penny on Instagram @fastpennyspirits @amaroamaricano and subscribe to their newsletter at fastpennyspirits.com.