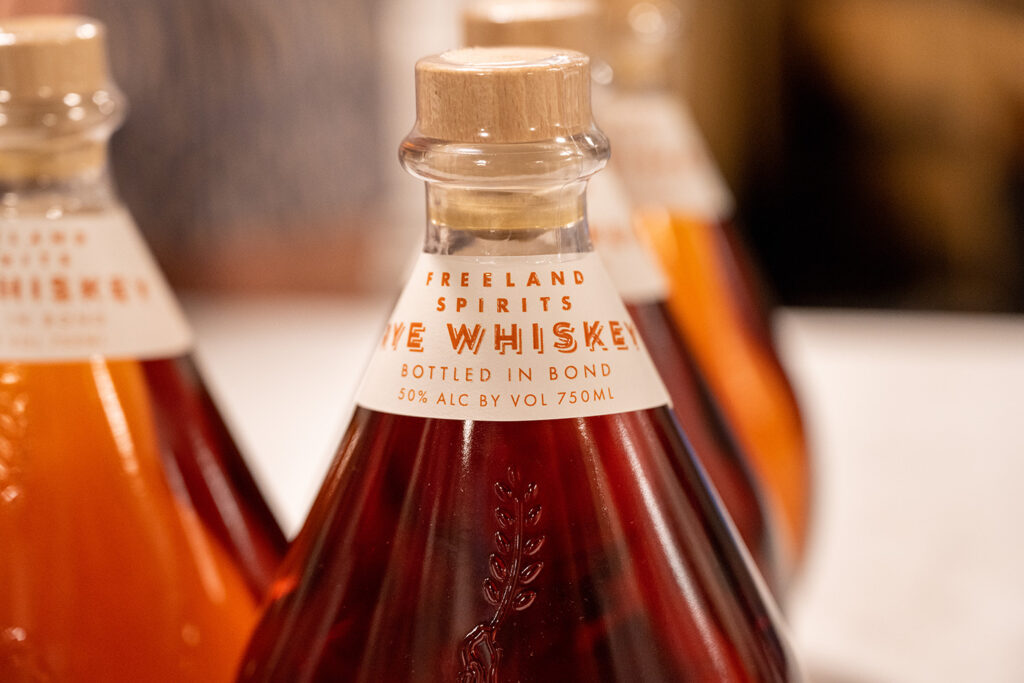 Freeland Spirits of Portland, Oregon, announced the release of its first batch of bottled-in-bond Rye Whiskey. The 100-proof whiskey is now available for pre-order here.
Master distiller Molly Troupe collaborated with Camas Country Mill to select heritage and ancient grain varieties that are stone-milled to preserve full flavor. The blend of Great Northern Rye, Purple Karma Barley, and the nutty richness of buckwheat give Freeland Rye a balance of spice and depth.
The is the brand's first batch of 100% Oregon-grown and distilled Rye Whiskey, which has been aged 4 years.