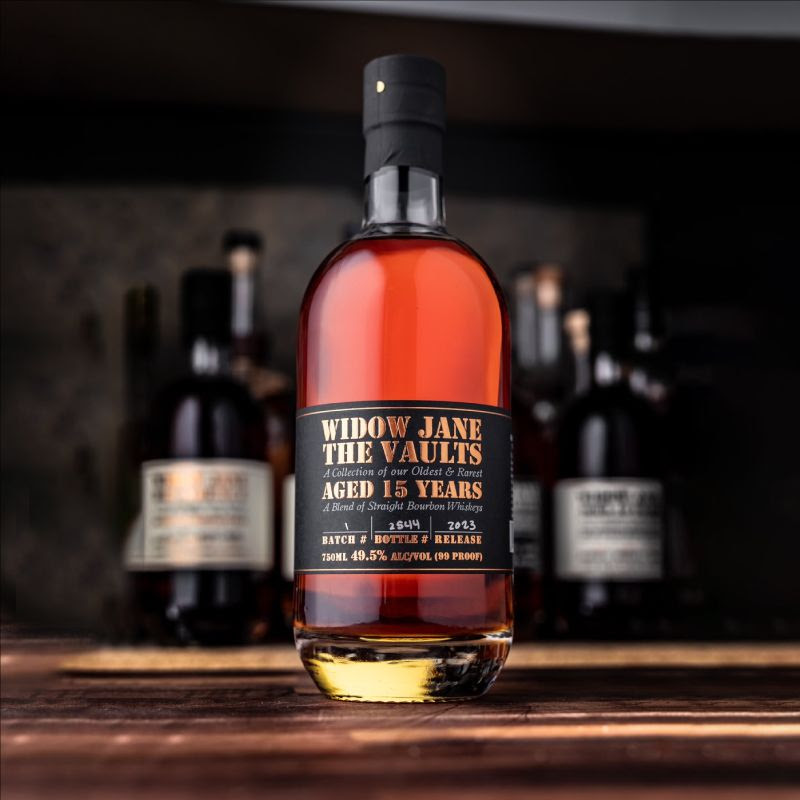 Every year around this time, whiskey fans begin making lists of must-have bottles; those rarest of finds coveted by collectors, gifted for the holidays, or slowly sipped in celebration of a special moment.

Since 2019, those lists have included The Vaults, an annual, highly-allocated release from Brooklyn's Widow Jane Distillery. The 2023 edition is a collection of the distillery's oldest and rarest whiskeys, from Tennessee and Indiana, aged a minimum of 15 years and meticulously blended, only ever in extremely small batches, before being finished for 3 months in air-seasoned casks at Widow Jane's Red Hook rickhouse. The Vaults 2023 will hit retail shelves beginning in October. The Vaults 2023 is Widow Jane's first national bourbon released under the direction and strict supervision of Sienna Jevremov, who was named head distiller and blender in October 2022.

The Vaults 2023 by the numbers:
● 49.5% ABV (99 proof)
● SRP is $249/750 ml
● 2600 total cases
● Available in: AK, AL, AR, AZ, CA, CO, CT, DE, FL, GA, IL, IN, KS, KY, LA, MA, MD, MI, MN, MO, NC, NJ, NY, NV, OH, OK, PA, RI, TN, TX, VA, WA, WI, WASHINGTON, D.C.

Tasting notes:
● Nose: Toasted marshmallow, pear turnover, honeydew, cinnamon
● Palate: Honeycomb, butterscotch, raisin, molasses, dried apricots, root beer
● Finish: Pralines and cream, roasted oolong, black walnut, licorice

Each release in The Vaults collection is highlighted by bold flavors including those imparted by the specific wood in which it was finished; a different wood every year harvested from various regions and with different amounts of air-seasoning to the staves the casks are raised from. The Vaults 2023's finishing barrels were made from Chinquapin Oak staves harvested from trees grown on a limestone-rich shelf in Northern Kentucky and air-seasoned for at least 48 months, withstanding the often dramatic shifts in weather conditions typical of the mid-South.

Says Sienna Jevremov, "The Vaults allows us to explore the fascinating dimensions of both extended time resting and unique oak choices on the character of bourbon. Blending these exceptional bourbons from our Tennessee and Indiana stocks was a meticulous process, finding gems in the bunch, then layering in flavor through matchmaking of 15-year-old with 20- year-old whiskey. Finally marrying them with the distinct flavors of this slow-growing KY white oak species (Quercus muehlenbergii), the result of which is a spirit that whiskey collectors are sure to treasure."

As is the case with all Widow Jane whiskeys, The Vaults 2023 is non-chill filtered and proofed with the pure limestone mineral water from the legendary Rosendale Mines of New York, just 100 miles north of the distillery, which contributes to the round mouthfeel and exceptionally long finish.