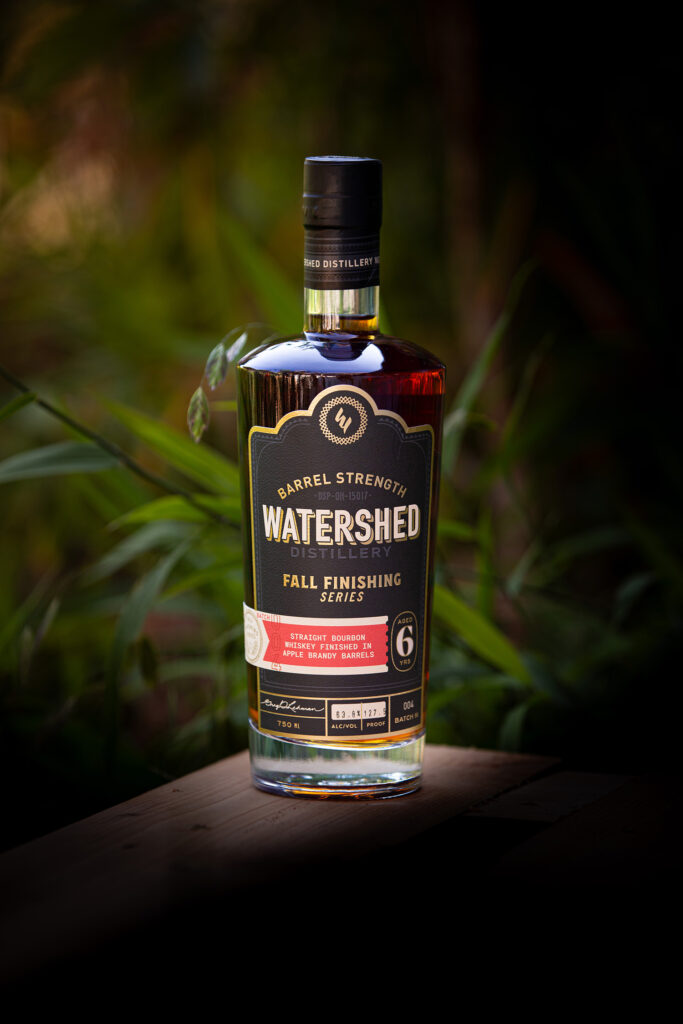 Watershed Distillery of Columbus, Ohio, is releasing batch four of its award-winning bourbon finished in apple brandy barrels. This highly limited, annual Ohio bourbon release is available only via online lottery. The lottery is now open and will close on Oct. 26, at 11:59 p.m.
This handcrafted spirit is part of the Watershed Distillery Fall Finishing Series, a celebration of the flavors and feelings inspired by autumn. Aged six years and bottled at barrel strength, this bourbon is crafted by hand-selecting a small number of mature bourbons and then finishing them in Watershed's charred American oak spent apple brandy barrels.
"Finishing Watershed Distillery bourbon in barrels that have previously held other spirits like apple brandy or nocino, maple syrup or even wine, allows us to introduce complementary profiles to our spirits that aren't imparted in the initial aging," shares Greg Lehman, founder of Watershed Distillery. "It's an act of secondary maturation to add complexities to already mature bourbons. In this case, we finished it in apple brandy barrels, and the result is a bourbon that has become something we look forward to each fall."
Watershed Distillery Apple Brandy Barrel Finished Bourbon 004 is the first offering in a series of three—two additional expressions will be released later this season. Bottled at 127.5 proof, tasting notes for this expression are as follows: aromas of cinnamon, clove, and toasted almonds, give way to cascading notes of honey, dried plums and baked apples. Suggested retail price is $89.99.
For more information or to enter the lottery visit https://www.watersheddistillery.com/bourbon-finished-in-apple-brandy-barrels. For more information on Watershed Distillery and the Fall Finishing Series visit www.watersheddistillery.com.