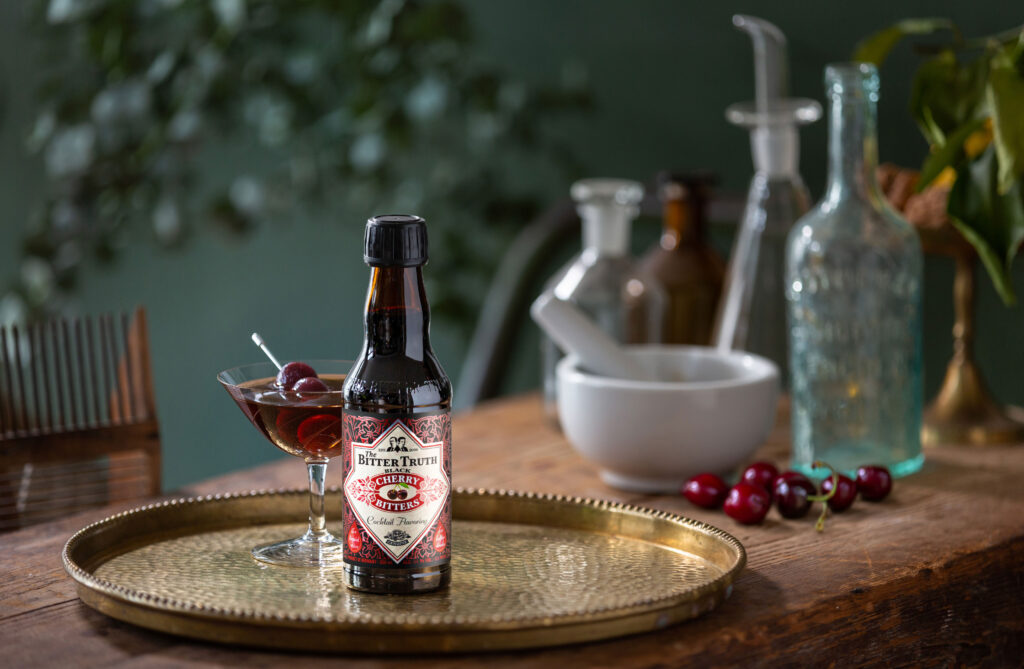 Lyndhurst, New Jersey-based The Bitter Truth have announced the release of Black Cherry Bitters. The Black Cherry Bitters mark the first new flavor to be released by The Bitter Truth in several years and will complement its extensive range of all-natural flavored bitters.
The Bitter Truth Black Cherry Bitters surprise with complex notes of root beer, followed by a wave of intense and lush morello cherries and balanced notes of licorice, gentian and other aromatic ingredients. The uses are without limits to enhance creative new cocktails or to put a unique twist on classics like an Old Fashioned, Manhattan or Martinez. It is bottled at 44% ABV and will be available in 200ml format for a suggested $21.99.
Founded in 2006 by professional bartenders Alexander Hauck and Stephan Berg in answer to a lack of high-quality bitters available in the market, The Bitter Truth is now distributed globally through its worldwide distribution partner Haromex Development GmbH and includes a portfolio of over 20 different products. The Munich-based company also produces Tiki Lovers Rum, both available in the USA exclusively through NJ based Worldwide Libations, LLC.
Worldwide Libations, LLC is a full-service national importer of fine wines and boutique spirits from around the world and pledges to deliver a high value to its suppliers, industry partners and consumers with unique and high-quality products.