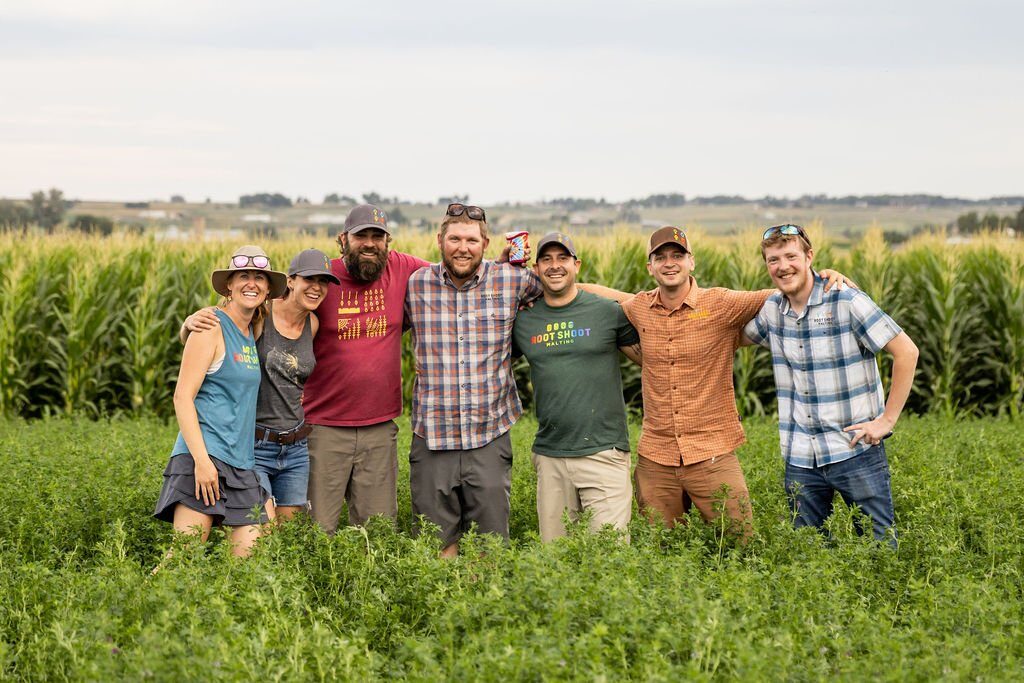 Root Shoot Malting of Loveland, Colorado, is celebrating seven fruitful years of growing, sowing and malting to support local craft breweries and distilleries. Just this year, Root Shoot increased production capacity by 33%, expanded its portfolio of award-winning craft malt and released its first spirit: Root Shoot American Single Malt Whiskey. 
Root Shoot's story began over 75 years ago when the Olander family began farming in the front range. After four generations of growing crops and raising animals on the family farm, the industry experienced a major recession in the 1980s, resulting in ensuing years of thin profit margins and land retention issues. 
The fifth generation of Olanders knew they had to do something different, and in 2014, a brewery tour at High Hops Brewery sparked a momentous idea in Todd Olander. In conversation with the folks at High Hops, it became obvious that there were no local malt options for small Colorado breweries at the time. Todd realized that the barley already being grown on the farm could be malted there too, and could serve the needs of breweries all over the state.
The idea took root, and by 2016, construction was finished on the Root Shoot malthouse, which housed custom malting equipment from Germany's Kaspar Schulz. Todd grew seven varieties of barley that year and took a course at the Canadian Malting Barley Technical Centre (CMBTC) on how to malt. A team from Kaspar Schulz visited to create the first batch of malt with Todd and his wife, Emily.
"We jumped fully into the malting craft, with a strong desire to contribute to Colorado's uniquely wonderful craft beer community… and little room for failure," said Todd. "The whole legacy of our family farm was riding on this new venture."
With hard work, an indomitable spirit and countless hours spent honing their malting craft, the risk began to pay off. Root Shoot attended their first Great American Beer Festival with beers from Grimm Brothers Brewhouse and Resolute Brewing Company brewed for the event. City Star Brewing in Berthoud became Root Shoot's first regular customer. In 2018, Root Shoot ordered a second drum and began the process of putting the farm into a conservation easement with Colorado Open Lands to protect the sustainable use of the farm's 112 acres.
Root Shoot is now a fully staffed malthouse with three drums running every day of the year. Most importantly, they have built a dedicated community of craft malt lovers, including brewers, distillers, farmers, fellow maltsters and craft drinkers who believe in their mission of investing in Northern Colorado and providing truly local malt through regenerative farming.
For the next seven years and beyond, the team at Root Shoot plans to keep cultivating exceptional malts, sustainable farming practices and a cohesive community that works together toward saving farms…one beer (and whiskey) at a time.