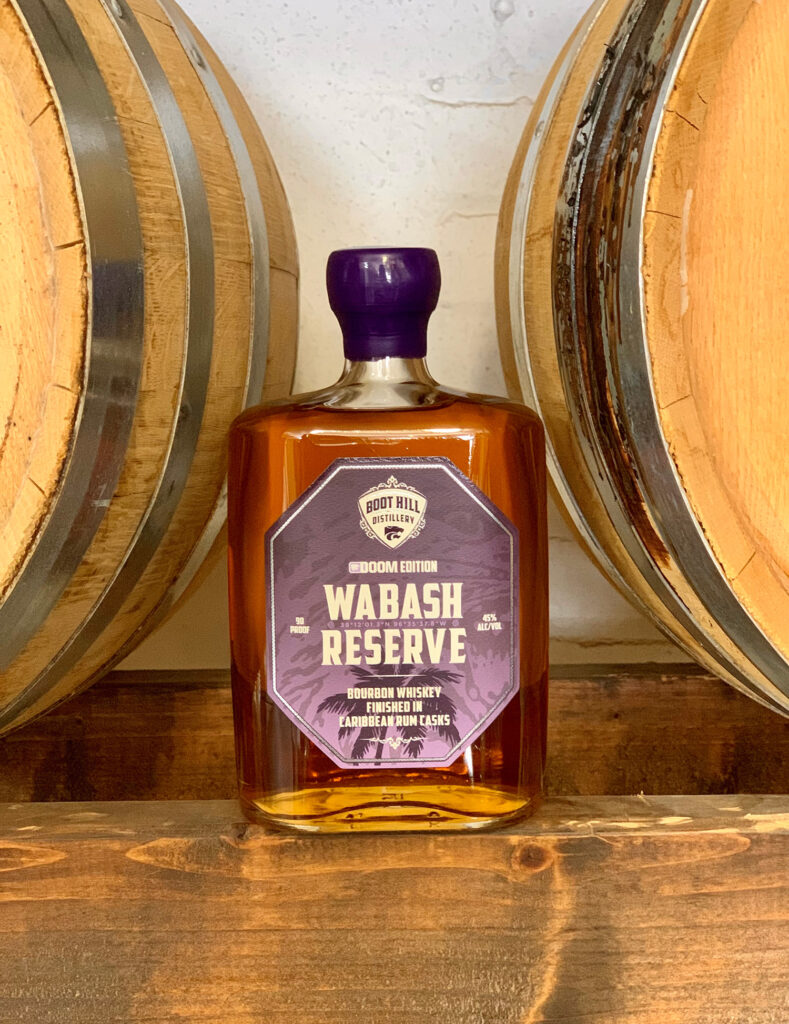 Boot Hill Distillery in Dodge City, Kansas, in partnership with Kansas State University, proudly brings all Wildcat fans its latest limited release of Wabash Reserve Bourbon Whiskey: DOOM Edition.
Third in the Wabash Reserve line, this 90-proof bourbon whiskey, released just in time for the Baha Mar Hoops Bahamas Championship, rested patiently for five years in new oak barrels, then an additional six months in Caribbean rum casks. This is now the oldest Wabash Reserve release to date and the first cask finished release. Referencing the Octagon of Doom, any Wildcat will notice the label depicting the familiar shape of Bramlage Coliseum.
"We're excited to continue our partnership with my alma mater and bring Wildcats another unique whiskey," says Hayes Kelman, founder/CEO of Boot Hill Distillery and 2015 KSU alumnus. "Finishing the bourbon in rum casks ties it to the Bahamas Basketball Championship, while other Easter eggs on the label reference the nautical theme as well."
Pick up one of less than 1,500 bottles to commemorate Wildcat wins, and a second to add to your K State spirit collection. Every purchase supports K-State and a K-State alumni-owned Kansas company. Available for purchase at any Kansas liquor store or pre-order online at https://www.boothilldistillery.com/wabash-reserve/doom-edition. Pre-orders will ship in mid November.
Much like the Wabash Cannonball, the iconic K-State anthem, the original Wabash Reserve Bourbon Whiskey released in 2021 will be around for many years. The annual collectors' editions are only available in limited quantities.
Tasting Notes: sweet corn, caramel, molasses, raspberry jam and finishing with hints of espresso, brown sugar, nutmeg, and clove.