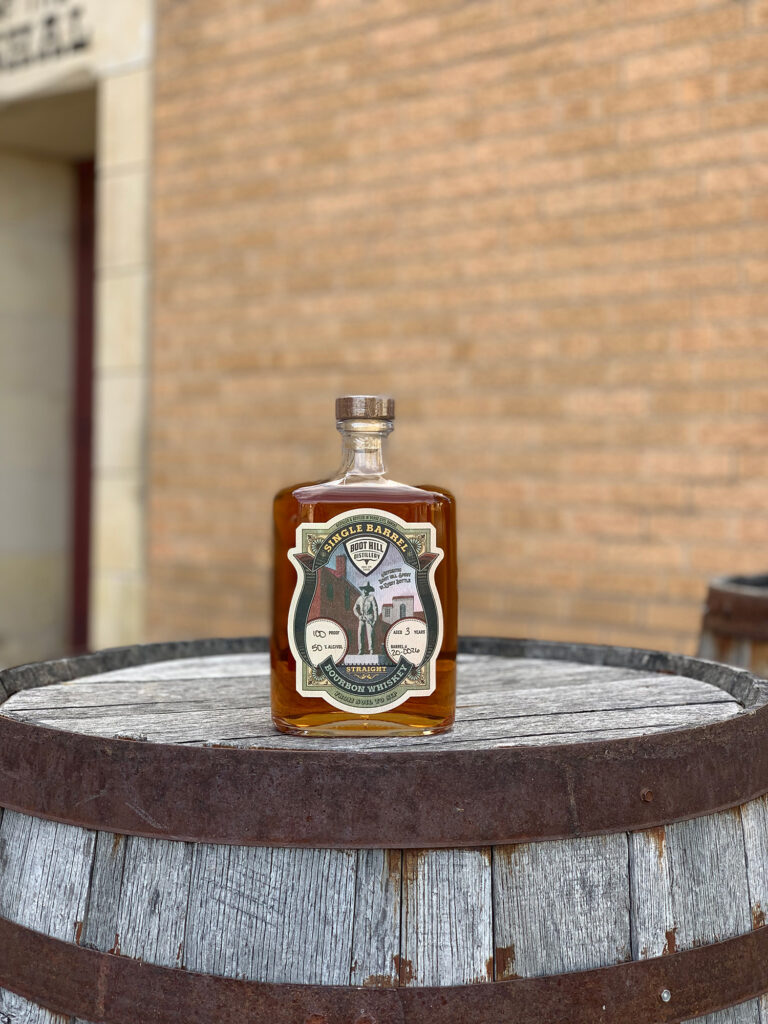 For the first time in its history, Boot Hill Distillery in Dodge City, Kansas, is releasing two single barrel straight bourbon whiskeys for distribution across the state of Kansas.  
Over the years, Boot Hill Distillery has released single barrel bourbons in partnership with bars, restaurants, liquor stores and nonprofit organizations, none of which were made available for wide spread distribution.  
"As a young distillery whose core bourbon took off upon release, it was difficult to keep whiskey aging  longer than the core bourbon," says Hayes Kelman, CEO and founder of Boot Hill Distillery. "But we  knew we had to allow some whiskey to continue to rest for the purpose of an older spirit and the release  of future single barrels."  
Barrels 20-0024 and 20-0026 are 100 proof straight bourbon whiskeys, aged three years, two months,  and distilled from Boot Hill Distillery's core bourbon mash bill of 51% corn, 49% wheat. Kelman's team at his fifth-generation family farm 50 miles west of the distillery grew the grains used to distill the spirit.  The barrel numbers signify the year they were filled (2020) and the consecutive order in which they  were filled (24th and 26th) that year. 
Quantities are extremely limited. Visit your local Kansas liquor store to purchase a bottle from each barrel: 20-0026 only has 234 bottles available across the state, while there are just 240 bottles in distribution from barrel 20-0024. Expect bottles to hit liquor store shelves by Friday, November 10.
Tasting Notes: Fresh baked apple or pecan pie, honeysuckle, burnt sugar, browned butter, Irish breakfast tea, sweet grain, allspice, nutmeg, miso, baked bread, and white pepper.