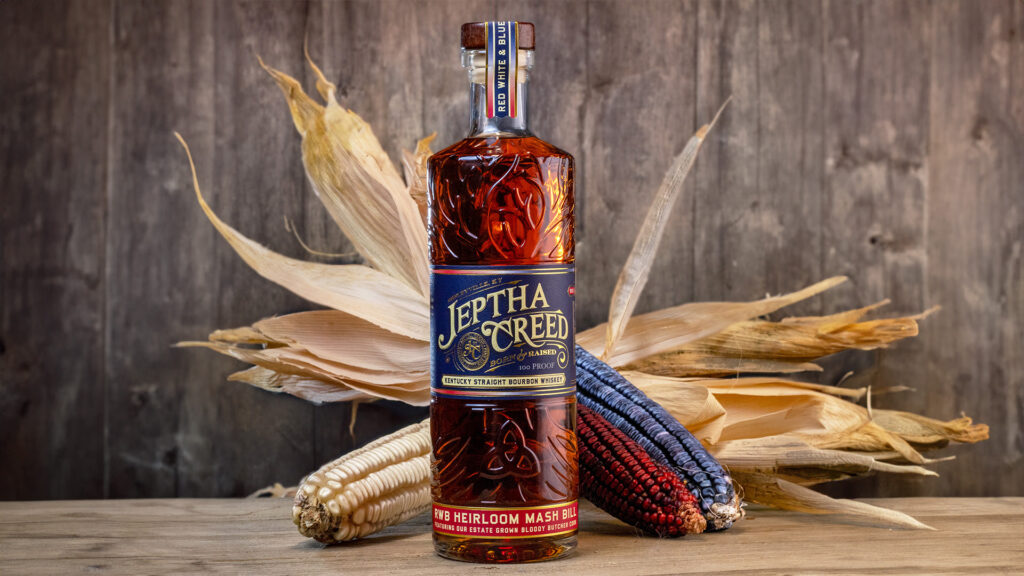 To coincide with its seventh anniversary on Nov. 11, Jeptha Creed Distillery of Shelbyville, Kentucky, is releasing the next batch of its popular Red, White & Blue Kentucky Straight Bourbon. Developed to show appreciation for current and past members of our military, a portion of the proceeds will be donated to USA CARES.
This one-of-a-kind bourbon has aged at least four years in barrels signed by current and past military members and is 100 proof. The mash bill consists of three different varietals of heirloom corn: Bloody Butcher, Heirloom White, and Bruce's Blue. This bourbon will be available for purchase in the distillery gift shop, online to 41 states, and in select stores throughout KY, IN, TN, and IL.
November 11th, 2023 Jeptha Creed Distillery will be open to the public from 11 a.m. to 6 p.m. for bottle purchase and regular business. Join them starting at 11 a.m. for a color guard ceremony, guest speakers, bottle signings, light appetizers, tastings, and more. More info can be found here.