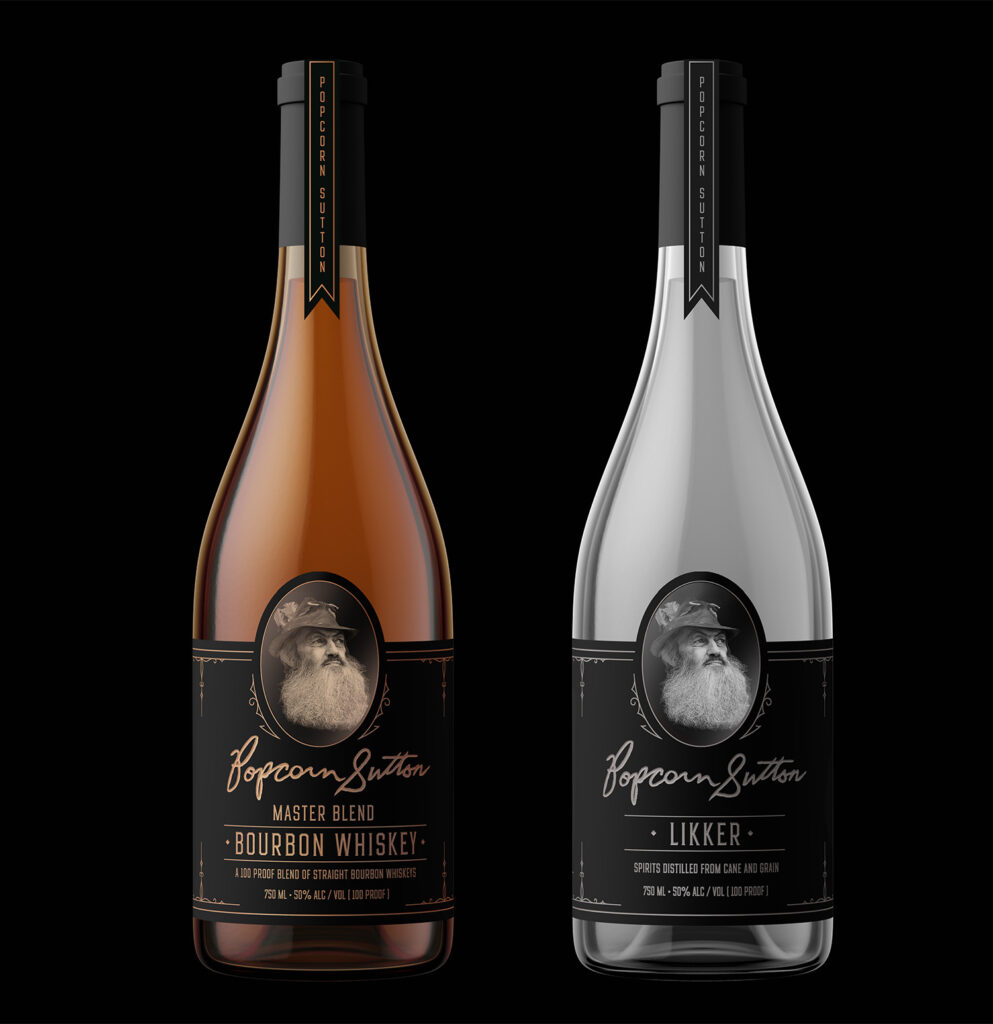 Pam Sutton, widow of the legendary moonshiner and folk hero Popcorn Sutton, is joining forces with Sevier County native and Ole Smoky founder, Joe Baker, to bring Popcorn's original recipes to market. The collaboration is one based on a shared goal of celebrating Appalachian heritage and paying tribute to the local whiskey icon.
"My family's been in the East Tennessee mountains for well over 200 years and moonshine is just part of our culture," Baker explains. "I've always respected our history and heritage and making moonshine whiskey is a big part of our story. Being trusted with the opportunity to honor Popcorn Sutton and share his genuine American whiskey—and a bit of our local history, to boot—is truly special."
Ole Smoky Distillery opened in Gatlinburg in 2010, shortly after Tennessee laws were relaxed to allow new licenses for the distilling of spirits. Today, they distribute their spirits around the world. In fact, Ole Smoky Distillery is the No. 1 most visited distillery in the world. Popcorn's unique recipes will make their debut at four Ole Smoky distillery locations—The Holler, The Barn, The Barrelhouse, and at 6th & Peabody—in November.
"These sites are the natural places to feature Popcorn Sutton's recipes because several sit at the heart of the Appalachian moonshining culture. Popcorn paved the way for us," Baker continued. "We keep a piece of him—and that culture—alive with every bottle."
The Popcorn Sutton collaboration is driven by a desire to tell the story of the moonshiner's life and ensure that future generations can connect with this important part of Appalachian history.
"My husband was moonshine whiskey's greatest ambassador and its greatest craftsman," says his widow, Pam Sutton. "His spirit will live on thanks to Joe's efforts to share Popcorn's life and the hard work he put into perfecting his craft."
"Popcorn was a man deeply connected to his roots and community and with a strong passion for preserving Appalachian traditions," Baker continued.
The two new Popcorn Sutton products pay tribute to the craftsmanship and artistry of the Appalachian native. One product is a 100 Proof blend of straight bourbon whiskeys blended from barrels sourced from Tennessee and North Carolina, both states that Popcorn called home. The other product, Popcorn's Likker, is derived from Popcorn's original moonshine recipe. Popcorn's Likker is distilled from a blend of cane and grain, and 100 Proof, which was Popcorn's preferred proof.
In honoring his deep roots in the area, Ole Smoky is keeping production local at its Newport, Tennessee facility which employs nearly 300 people. "This partnership not only celebrates our shared Appalachian roots, but also benefits the community in which we operate," Baker notes. "Pam and I think Popcorn would appreciate that we're continuing to make his products right here in East Tennessee."
"The new Popcorn Sutton whiskey products are a fitting tribute to his life's passion," his widow adds. "And hopefully, by sharing his whiskey, we will inspire others in the community to embrace and honor their heritage."
The Popcorn Sutton Whiskey products hit Ole Smoky's shelves in late November.